WWDC: Leopard Details
At WWDC today, Apple CEO Steve Jobs dedicated most of his keynote address to overviewing Mac OS X 10.5 "Leopard" and detailing some of its top-secret features, including a new desktop user interface and a new Finder.
Desktop
Leopard's new desktop will feature a variety of enhancements, including:
- Enhanced, 3D Dock. Slimmer and more functional.
- Stacks (organization tool similar to a stack of paper). Can fan out or pop up in a grid.
- No more brushed metal. Consistent look.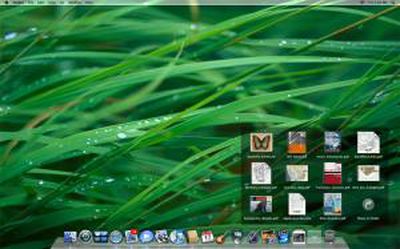 Readers with keen memories may recall that Stacks (aka "Piles") was originally rumored to be included in OS 10.3 "Panther".
Finder
Leopard's revised Finder has a new sidebar and numerous improvements to searching, including the ability to search shared computers. Also added was a Finder feature called Back To My Mac for connecting to Macs not on the same LAN, using .Mac to identify the computer's IP address automatically, so remote connections can be created more easily. Cover Flow has also been incorporated into the new Finder.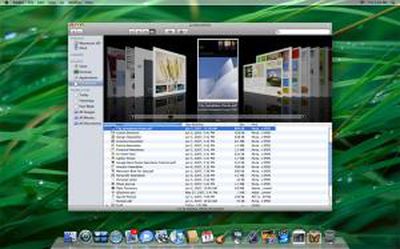 Other
While Mr. Jobs spent a considerable amount of time reviewing features previewed at last year's conference, he did note that iChat would include AAC-LD (AAC low delay), which promises enhanced audio quality in iChat conversations.
Leopard will be available in October for $129 USD.
MacRumors would like to thank our sponsors, who made live coverage of the WWDC keynote possible.
mophie.com
crushftp.com
ipodmechanic.com