Apple Releases 8-core Mac Pro [Updated]
Apple has released the long-anticipated 8-core Mac Pro. The update keeps current configurations but adds a top of the line 8-core 3 GHz model for $1498 additional beyond the base 2.66 Quad-core model.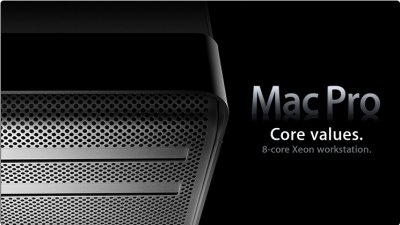 Interestingly, at the current time the model is only available in the US and Canada, although this may simply reflect a lag time in Apple updating localized versions of Apple's website.
The new model is available for shipping in 3-5 business days for basic configurations from the US Apple Store.
Update: The 8-core configuration has been added to the international stores. Pricing can be found on the online Apple Stores, e.g. United Kingdom, Germany, France, Australia, Japan.