Hidden Details from iPhone Keynote Speech
Actioncorp TV posts an interesting video (Youtube) detailing some features of the iPhone which were glossed over during the keynote.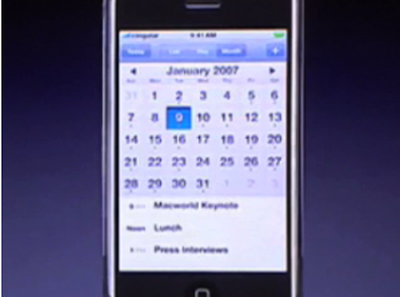 These "hidden" features include:
- Calendar screenshot, and interface
- Google maps traffic
- Letter tapping to "jump" in lists
- Ringtone syncing from iTunes
Actioncorp TV has also posted a higher quality version on their website.
Apple introduced the iPhone at Macworld San Francisco 2007 in January. The iPhone is expected to be released in June 2007, but a teaser ad is expected during the Academy Awards on Sunday Feb 25th, 2007.