WWDC 2007 'Save the Date' Invites with Leopard Theme
Following the news that Apple's Worldwide Developers Conference will take place June 11-15th this year, Apple has sent out WWDC "Save the Date" invitations to developers with a Mac OS X 10.5 Leopard theme: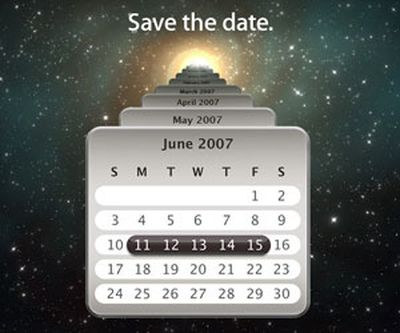 This June, the center of the Mac universe will be in downtown San Francisco, as developers and IT pros from around the globe come together for the Apple Worldwide Developers Conference. Don't miss this opportunity to get unparalleled access to Apple engineers, a firsthand look at the latest technology, and the kind of inspiration you won't find anywhere else.
The invitation is a representation of Time Machine - a feature to be introduced in Mac OS X 10.5 Leopard.
Apple provided a Mac OS X 10.5 Leopard preview at last year's WWDC and has promised a Spring 2007 release.