Netflix for iOS Updated with Movie Recommendations and Auto-Play for TV Shows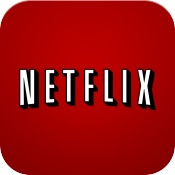 Netflix has updated its iOS app to version 4.1, adding several options to encourage continuous content viewing like auto-play for television episodes and post-movie recommendations.
With the new features, after watching an episode of a television show, the next episode will automatically begin to play. Additionally, after a movie ends, Netflix will offer three recommendations for similar movies. The update also includes enhanced second screen options.
- Added post-play feature where, when one episode of a TV show ends, the Netflix app automatically cues and then starts the next episode

- In post-play for movies, the three best movie recommendations are displayed at the end of the movie currently being watched

- Added enhanced second screen options
The
universal Netflix app
is available for download from the App Store for free. [
Direct Link
]