Apple's first-generation AirPods offer five hours of listening time and two hours of talk time on one charge, while second-generation AirPods get up to three hours of talk time per charge. Both AirPods and AirPods 2 models charge very quickly –- you can get two hours of listening time by putting them in their case for just 15 minutes.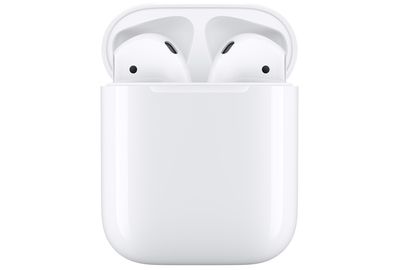 The AirPods case itself stores 24 hours of additional charge, so it should keep you going if you use your AirPods twice daily on a long commute, for instance. Just make sure you keep your AirPods in their case when they're not in use, and remember to connect the case to a power outlet every few days.
If you're facing a situation where you'll be away from a power outlet or wireless charging mat for a longer stretch of time and you want to maximize AirPods listening or talk time, here's a tip.

Extending AirPods Listening and Talk Time
Instead of wearing both AirPods at once, use one AirPod while the other one charges inside the charging case, and switch between them when the one you're using starts to run out of juice.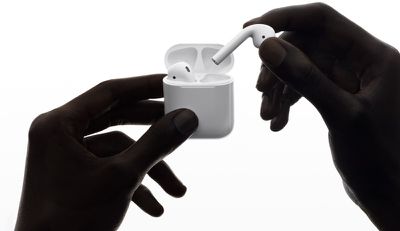 The cool thing about AirPods is that they detect when only one is being worn and will automatically convert stereo audio channels to mono, so you'll still be able to enjoy the full track recording in the one ear.
AirPods also pause when you take one out, reconnect, and resume playback when you put one in again, ensuring a seamless listening experience.