Each year that Apple releases a major new version of macOS, a few older Mac models that ran the previous version usually fail to make the new list of officially supported Macs. In the case of Catalina, the latest macOS version, the operating system doesn't work on models released before mid-2012 (and Mac Pros before late 2013).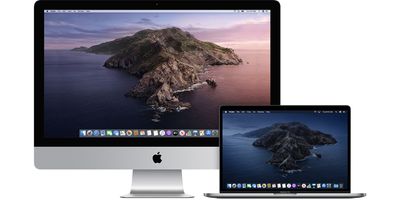 Apple's official list of Macs supporting macOS Catalina:
MacBook (Early 2015 or newer)
MacBook Air (Mid 2012 or newer)
MacBook Pro (Mid 2012 or newer)
Mac mini (Late 2012 or newer)
iMac (Late 2012 or newer)
‌iMac‌ Pro (2017)
Mac Pro (Late 2013)
To check if your Mac is compatible, open the Apple () menu in the upper left corner of your Mac's screen and select About This Mac. Look just below the OS X version number in the Overview tab – if the Mac model name is the same or a later model year than the one shown in the compatibility list above, your Mac is compatible with macOS Catalina.

What You Can Do if You Have an Unsupported Mac
If your Mac is too old to make it onto the above list, Apple has decided that it lacks the hardware required to meet the demands of Catalina. But that doesn't mean there's no way that you can get it running.


DosDude Catalina Patcher is a popular third-party tool that allows users to patch the MacOS Catalina installer on otherwise unsupported Macs. Of course, just because you can do this, doesn't mean you should, as there's a good chance that performance will be sub-optimal, while Catalina features may depend on modern Mac hardware (Sidecar, for example) and likely won't work at all.
Despite these risks, if for whatever reason you're still interested in installing macOS 10.15 Catalina on older unsupported hardware, these steps should get you up and running. You can find a compatible list of unsupported Macs for Catalina Patcher on the DosDude website.

How to Use Catalina Patcher on Older Macs
Before you proceed with these steps, ensure that you have an up-to-date backup of your Mac. Attempting to install Catalina on an unsupported Mac is in no way supported by Apple, and you are doing so at your own risk. MacRumors cannot be held liable for any data loss or damage as a result.
Download the latest version of the Catalina Patcher by DOSDude1.


Right-click the Catalina Patcher app and select Open.


Click Continue twice.
Select Download a Copy.


Click Start download. It's over 7GB, so you'll have to wait a while for it to complete.


Connect a USB flash drive (formatted as MacOS Extended Journaled) into your Mac and select Create a bootable installer from the three Installation Method options.


Select your flash drive volume from the list and click Start.
When the installer is complete, restart your Mac and hold down the Option key when the reboot tone sounds.
Select your USB drive installer from the boot list.
If your Mac is currently running a version of macOS that predates High Sierra or Mojave, you'll need to format your hard drive to APFS before installing Catalina. To do this, select Disk Utility, choose your system volume and click Erase, then select the APFS format. If you don't need to do this, simply select Reinstall macOS from the macOS Utilities window and follow the steps to install the new version of macOS on your Mac.


Allow the installation to proceed and the relevant patches will be applied to your unsupported Mac automatically.
Apple could always release a future update to macOS 10.15 that prevents the unofficial Catalina Patcher from working, so bear in mind that this could turn out to be a time-limited hack.
For more help on installing macOS Catalina on an unsupported machine, or for general macOS Catalina help, make sure to check out our macOS Catalina forum where MacRumors readers are discussing the latest Mac software.