In iOS 15, Apple has worked to improve the search results in its Maps app, and has added the ability to filter results by options like what specific cuisine you're looking for, whether a restaurant is open or offers takeout, and more.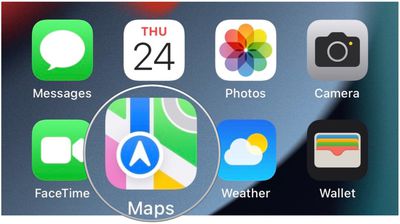 In the following steps, we've demonstrated how it works by looking for restaurants that serve a particular type of cuisine, but you can filter other categories, like a specific chain of supermarket or drugstore, for example. Here's how it works.

In the Maps app, navigate the map view to a location you want to search, then tap the search bar.
Under "Find Nearby," select a category that you want to search for. In our example, we're selecting Restaurants.
In the Restaurants card that appears, tap the cuisines filter button (currently set to "All Cuisines").


Tap the types of cuisine that you'd like to include in your search. You can tap as many as you like.
Click Apply, then you'll see only results that match your filtered criteria. To change the filter, simply tap the "Cuisines" button again.

Bear in mind that filters aren't available for all "Find Nearby" search types that Apple includes in Maps. You won't find any if you select gas stations, for example.