Anyone who has ever attempted to open a link to popular social networking site Reddit has probably run into the website's annoying popup that prompts the link to open in the app rather than letting you see the website.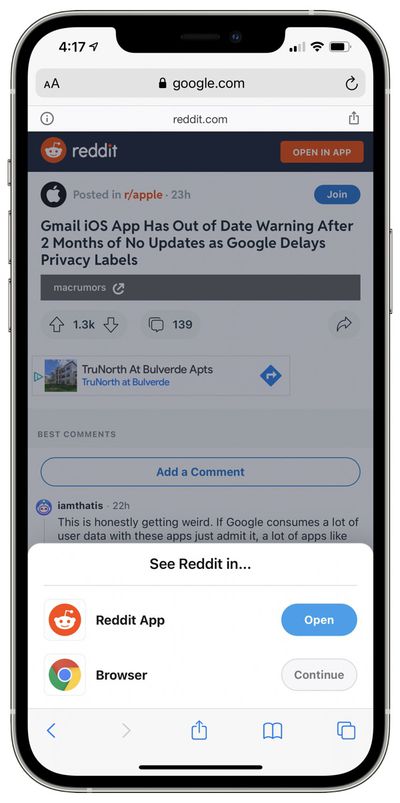 These popups are frustrating, but luckily there's a quick and easy way to disable them once and for all in the Reddit settings. Here's how:
Open the Reddit app in Safari.
Tap on the three lines in the upper right corner.
Tap on Settings.
Tap to uncheck "Ask To Open in App."
With the "Ask To Open in App" setting disabled, you should no longer have to deal with Reddit's suggestions to open Reddit links in the default app.
This setting does have some limitations because it is Cookie based. It will need to disabled on all of your devices because it doesn't sync, and it is not compatible with Reddit AMP pages that you may come across.