Apple's latest MacBooks offer some of the most impressive battery life seen on any notebook, with the company's adoption of Apple silicon taking power efficiency to a whole new level.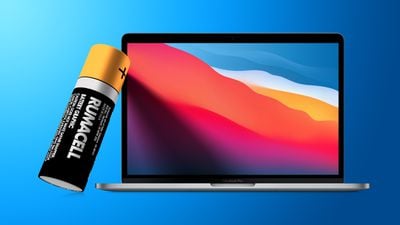 But like all rechargeable batteries, the actual lifespan of a battery is dictated by the number of charge cycles it's been through. Keep reading to learn how to check the battery cycle count on your MacBook.
Whenever you use your MacBook, its battery goes through charge cycles. A charge cycle completes when you use all of the battery's power, but a cycle doesn't need to occur over the course of a single charge.
For example, if you recharge your notebook fully after only using 50% of the battery, then do the same the next day, this counts as one cycle rather than two. Given how cycles are recorded, it could take several days to complete a cycle.
MacBook batteries have a limited amount of charge cycles before their performance is likely to diminish, but the good news is that most modern Apple notebooks are capable of functioning through 1,000 charge cycles before a battery replacement is required.
Here's how you can check the battery cycle count on your MacBook.
Click the Apple () symbol in the top-left corner of your Mac's menu bar.
Click About This Mac.


With the "Overview" tab selected, click System Report....


Click Power in the window's side column.
Look for the Cycle Count under "Health Information."


Under the "Health Information" section, the condition of your Mac's battery is also shown. As noted above, most modern Macs have a maximum cycle count of 1,000. If your Mac wasn't made in the last decade, it's worth checking Apple's official cycle count limit table for your specific computer's battery.