In iOS 15.4, currently in beta, Apple has added the ability for users to add notes to account entries in iCloud Keychain. This article explains how it's done.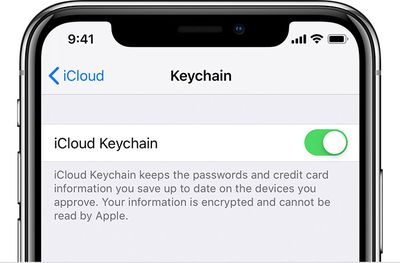 Slowly but surely with each iteration of iOS, Apple has been improving ‌iCloud‌ Keychain to put it on equal footing with rival third-party password managers such as 1Password. And in iOS 15.4, it continues that tradition with a simple additional option: Account notes.
Adding notes to an account entry is a handy way to remind yourself of something unique and important to those credentials. For example, you might have a browser content blocker that needs to be disabled for you to access the account login page on a certain website, in which case you can add a note about that.
In iOS 15.4 and iPadOS 15.4, here's how to add notes to an account entry in ‌iCloud‌ Keychain on iPhone and iPad.
Launch the Settings app on your iOS device.
Scroll down and tap Passwords.
Authenticate with Face ID or your passcode.
Select an existing account entry from the alphabetical list (use the search field at the top if you like). Alternately, tap the + icon at the top-right of the screen to create a new entry, then enter a web URL, username, and password.


In the account entry, under "Account Options," tap Add Notes.
Type your notes in the input field that appears.
Tap Done in the top-right corner to finish.

For everything new to be found in iOS 15.4, be sure to check out our comprehensive roundup.