Transmission
By MacRumors Staff
Transmission Articles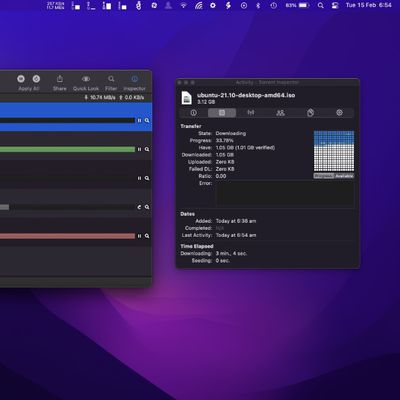 Popular old-school BitTorrent client Transmission is today celebrating its fourth major release, with a huge list of changes accompanying the update, including native Apple silicon support. With Transmission 4, the client is no longer an Intel app that runs on Macs with M1 or M2 chips via Rosetta. It's now a universal binary, so it now runs natively on all Macs. There are some UI design...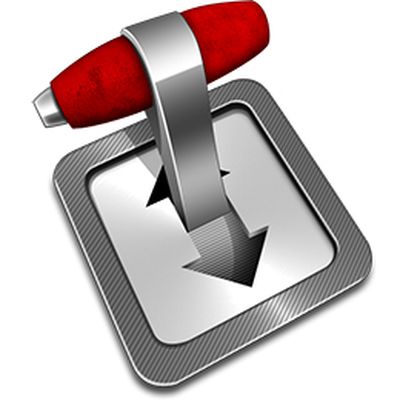 Just five months after Transmission was infected with the first "ransomware" ever found on the Mac, the popular BitTorrent client is again at the center of newly uncovered OS X malware. Researchers at security website We Live Security have discovered the malware, called OSX/Keydnap, was spread through a recompiled version of Transmission temporarily distributed through the client's official...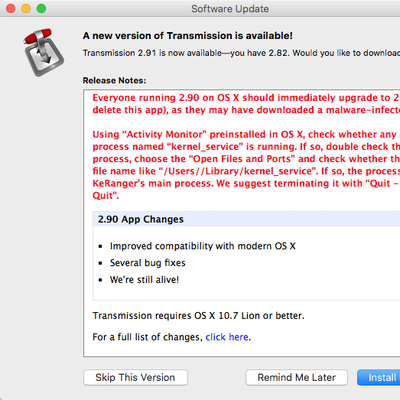 Over the weekend, the first instance of Mac ransomware was found in a malicious update to the Transmission BitTorrent client. Version 2.90 of Transmission downloaded from the Transmission website was infected with "KeRanger" ransomware. "Ransomware" is a class of malware that encrypts a user's hard drive and files, demanding money to decrypt it. In this case, KeRanger would have required Mac...