SteelSeries
By MacRumors Staff
SteelSeries Articles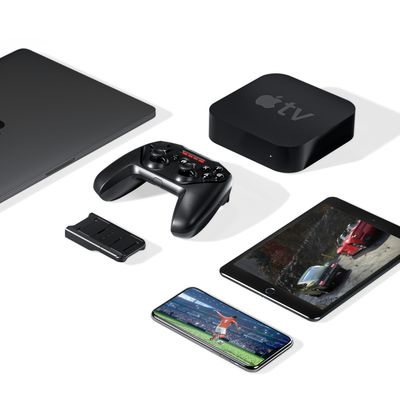 SteelSeries today announced the launch of its new MFi-certified Nimbus+ wireless gaming controller for the iPhone, iPad, Mac, and Apple TV, with key features including clickable joysticks and up to 50 hours of battery life. Included in the box is an optional mount for attaching an iPhone directly onto the controller. Nimbus+ replaces the original Nimbus, which SteelSeries claims was the...
The previously announced SteelSeries Stratus XL has officially launched today on the Apple Store. Following in the footsteps of the original Stratus controller, the beefed-up Stratus XL provides a larger frame that gives it some parity to console controllers in terms of relative size and button layout. The Stratus XL connects to an iPad, iPhone, or iPod touch using a wireless Bluetooth...

Building on the success of its wireless Stratus controller, SteelSeries today introduced the Stratus XL, a full-sized gaming controller for the iPad, iPhone or iPod touch. Similar to its pocket-sized counterpart, the Stratus XL connects to your iOS device wirelessly through Bluetooth instead of the Lightning port. The Stratus XL features a larger, console controller-inspired design that...