Pebble Time
By MacRumors Staff
Pebble Time Articles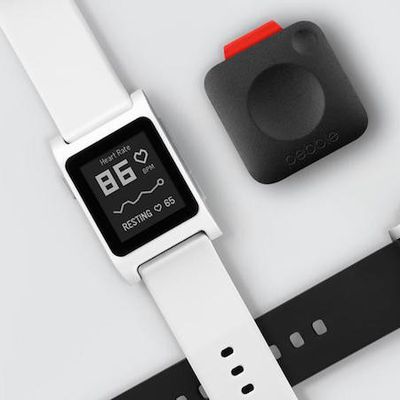 Pebble today launched a Kickstarter campaign for two new fitness-focused smartwatches, and an all-new cellular-connected wearable. Pebble 2, the first major upgrade to the original Pebble smartwatch, features new built-in sleep, step, and heart rate tracking functionality alongside existing phone, text, and information notification capabilities. The iOS- and Android-compatible smartwatch...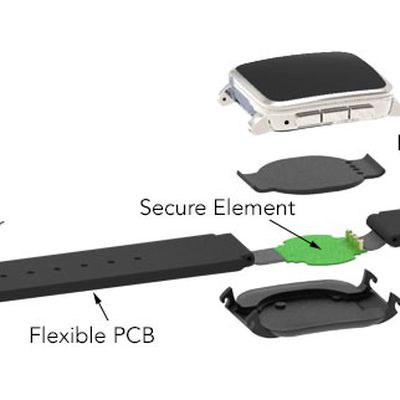 Financial tech startup Fit Pay recently launched a new Kickstarter for its third-party Pebble Time "smartstrap" called the Pagaré. The new accessory will bring NFC payment capabilities to the smartwatch, using the power of the Pebble's smart accessory port, giving Pebble Time the same mobile wallet opportunities allowed to Apple Watch customers thanks to Apple Pay. The Pagaré smartstrap will...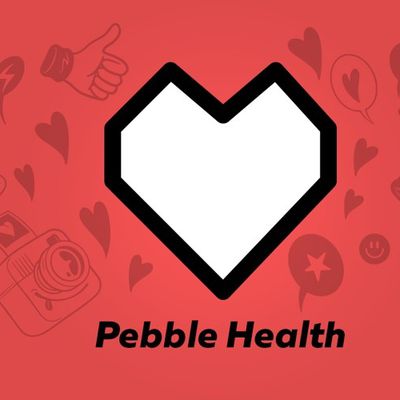 Pebble today announced new software updates for its line of Pebble smart watches, bringing the timeline feature to Pebble Classic and Steel and introducing a new Pebble Health feature for the Pebble Time lineup. According to Pebble, Pebble Health was created through a collaboration with researchers at Stanford University. Pebble Health is able to track daily activity and automatically detect...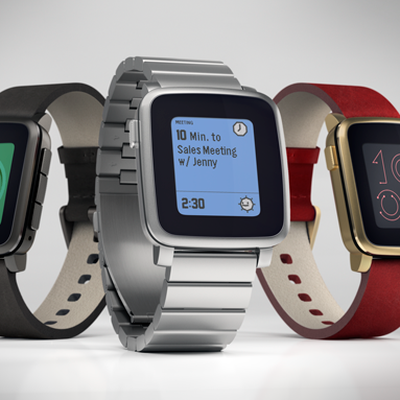 Smartwatch maker Pebble last night announced a new feature coming to the Pebble Time, Pebble Time Steel, and Pebble Time Round line of smartwatches that will allow users to send abbreviated text messages to friends and family through iOS (via Engadget). Called "Text Reply for iOS," the beta feature will mark Pebble as the first non-Apple Watch smartwatch to introduce voice and text replies linked ...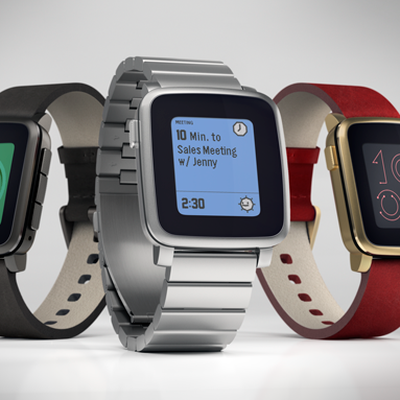 Popular smartwatch maker Pebble appears to be in some financial trouble, according to a few sources "close to the company," as reported by TechCrunch. The company is having trouble maintaining its growth, turning to a bank in its home base of Silicon Valley for not only a $5 million loan but a $5 million line of credit. According to those same sources, banks in the Valley have been turning down...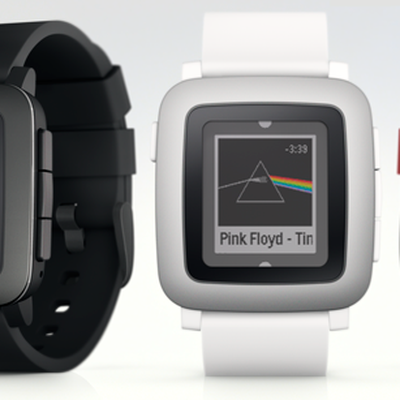 The record-breaking Kickstarter for the new Pebble Time smartwatch gained some momentum off of Apple's "Spring Forward" event last week, reported TechCrunch over the weekend. The crowd-funding campaign brought in on average $6,000 per hour the Sunday before the big Apple Watch event, a statistic which rose to $10,000 per hour as the event happened on Monday, March 9 and leveled off at $16,000...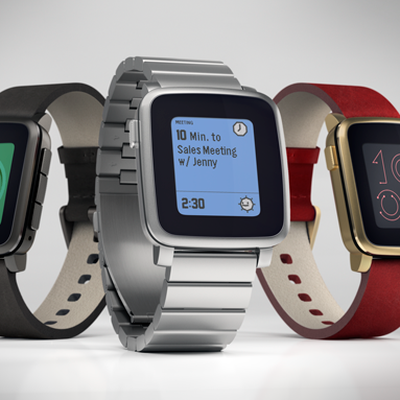 Exactly a week after revealing the new generation of Pebble smartwatches, called the Pebble Time, Pebble today announced an additional tier to its Kickstarter fundraiser called the Pebble Time Steel. Touted as having every feature of the Pebble Time - including the new color display and Timeline features - but featuring more classy, decorative casings, so it's "dressed up and ready to go." The ...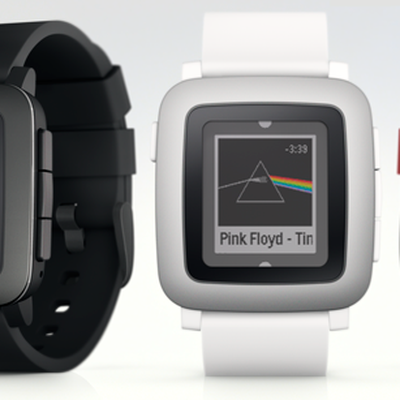 Pebble today revealed the Pebble Time, a new smartwatch in its line of smart wearable devices that includes the company's first color-based display and introduces a thinner, more ergonomic design than its predecessor. Launched on Kickstarter earlier this morning, Pebble promises that power consumption of the new device is greatly lowered thanks to the e-paper display, giving the Pebble Time a...