Oculus Rift
By MacRumors Staff
Oculus Rift Articles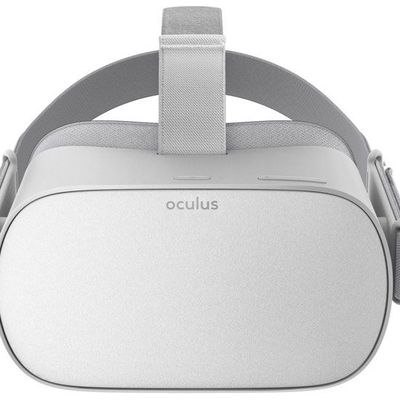 During the F8 Facebook Developer Conference this morning, Facebook CEO Mark Zuckerberg announced the launch of the Oculus Go, the latest virtual reality headset from Oculus, which is owned by Facebook. Priced at $199, the Oculus Go is Oculus' first standalone VR headset, which Zuckerberg said represents the "first really affordable standalone virtual reality headset." It's shipping with...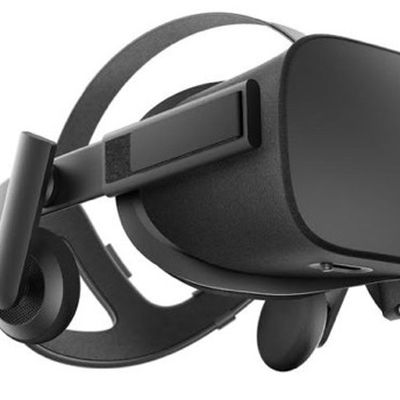 Oculus co-founder Nate Mitchell recently sat down with TechCrunch for an interview discussing the future of the Oculus Rift, where he said that while Mac support is something the company would like to implement, it's not currently in the works. According to Mitchell, while Mac support is "near-and-dear" to his heart, Oculus is "just not quite there yet." Mac integration is, in fact, so far off ...

During a recent Xbox press event, ShackNews had an opportunity to speak with Oculus VR founder Palmer Luckey and asked him whether the company plans to implement Mac support for the Oculus Rift virtual reality headset. In response to the question, Luckey said Oculus Rift support for the Mac was "up to Apple," and that the company needed to "prioritize higher-end GPUs." If Apple builds a...

Following the acquisition of Oculus by Facebook last year, not much news came out regarding the virtual reality headset's availability to its non-developer fanbase. Recently, however, Oculus confirmed the Rift will be up for pre-order later this year, with the first units shipping sometime in the first quarter of 2016. A glimpse inside the consumer model of the Oculus Rift Atman Binstock,...