Notifications
By MacRumors Staff
Notifications How Tos

One of the Apple Watch's most important features is the ability to keep you connected to your notifications without needing to have your iPhone in your hand or even in your pocket all of the time. I often miss important text messages because my iPhone is too far away from me to hear my alerts. But with Apple Watch, all of your notifications are at your fingertips, as if someone is next to you, ...
Notifications Articles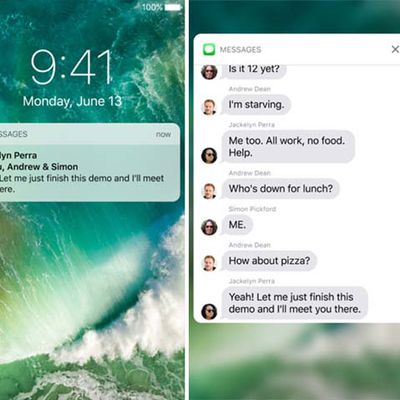 Apple previewed iOS 10 earlier this week with new rich notifications that enable iPhone users to view photos and videos, listen to audio, or respond to messages directly within notification bubbles. If you receive an iMessage, for example, you will be able to reply to the conversation without leaving the Lock screen. Apple has also provided developers with the ability to update existing...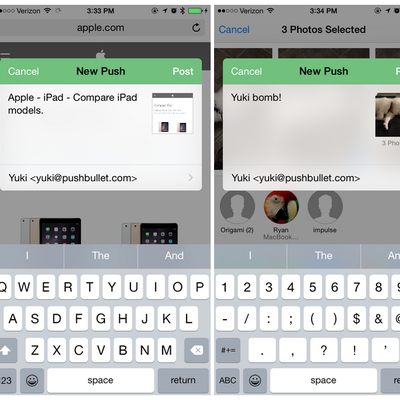 Pushbullet has long been one of the more popular third-party solutions for keeping notifications, links, photos and other files in sync between a smartphone or tablet and computer, although one important feature it has lacked until now is support for Apple devices. The wait is over, however, as Pushbullet announced today the availability of full iPhone, iPad and Mac support alongside a new Safari ...