Newsstand
By MacRumors Staff
Newsstand Articles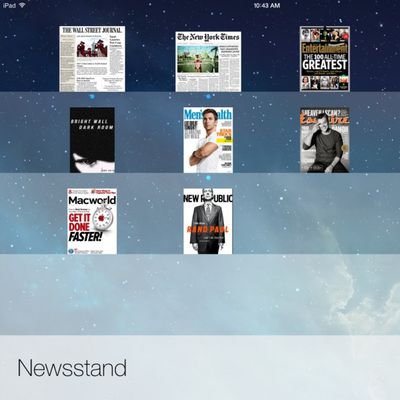 Apple is planning to do away with Newsstand, its central app that stores newspaper and magazine subscriptions for users, according to sources who spoke with Re/code. In its place, the company will introduce a new Flipboard-style aggregation experience that will showcase curated lists of articles and content for individual customers. The partners for the new app will include ESPN, The New York...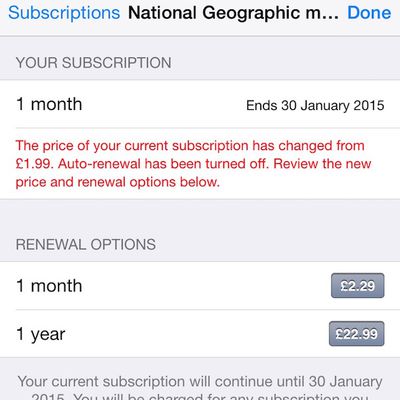 Apple last week implemented price increases for App Store content throughout the European Union and in several other countries, rebalancing the company's pricing as exchange rates have shifted and new taxes have gone into effect in some countries. One side effect of that change, however, is that auto-renewing subscriptions for app content have been automatically turned off for any pricing...

9to5Mac has pooled together some images of a new set of print ads from Apple. The ads show off the 7.9-inch iPad mini's Newsstand capabilities on the back covers of magazines like The New Yorker and Time. The ads tout that the magazines that people are reading are also available on the iPad mini in a digital format in a package smaller than the traditional print magazine size. Depicting the...