NETGEAR
By MacRumors Staff
NETGEAR Articles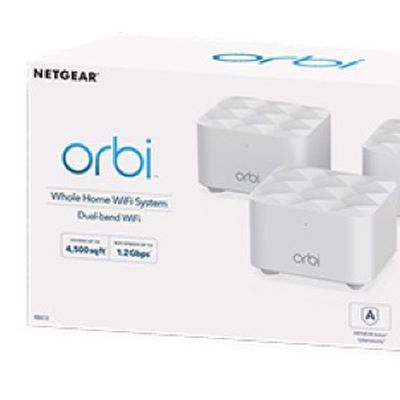 Netgear today announced a new mesh router in the Orbi family of products, called the Orbi Dual Band Mesh Wi-Fi System. The new system consists of one router and one or more satellites, and is aimed at homes that measure up to 4,500 square feet (with two satellites). The router and satellites all feature the same design, measuring 4.1 inches on all sides and 2.7 inches tall. As with other...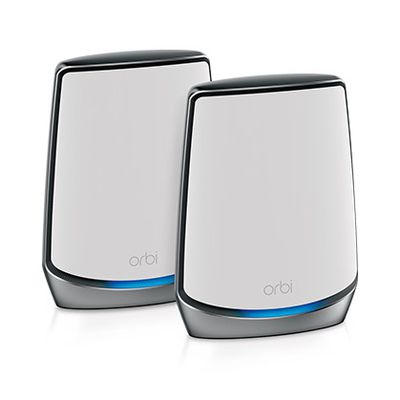 Netgear has opened pre-orders for the latest version of its Orbi Mesh Wi-Fi System, which features 6th-generation Wi-Fi 6 802.11ax technology that supports gigabit wireless speeds. For those unfamiliar with Orbi, it is a multi-node mesh Wi-Fi system, some models of which Apple sells in its retail stores. The idea behind a mesh system is to provide multiple access points throughout the home, ...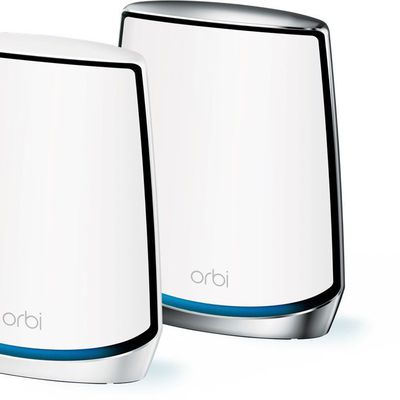 Netgear today announced a new version of its Orbi Mesh Wi-Fi System, which is equipped with 6th-generation Wi-Fi 6 802.11ax technology that supports gigabit wireless speeds. According to Netgear, the Wi-Fi 6 version of the Orbi will allow for new performance benchmarks for Mesh Wi-Fi systems, delivery sustained gigabit wireless speeds across the home. For those unfamiliar with Orbi, it is ...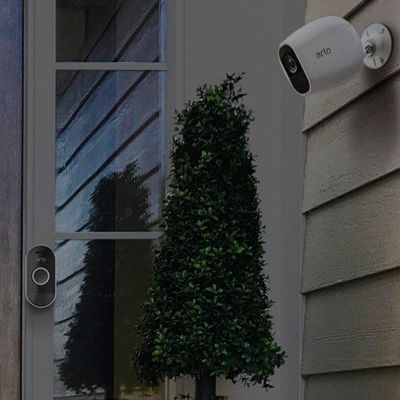 Netgear's Arlo brand today announced the launch of the new Arlo Audio Doorbell and Arlo Chime, a new smart doorbell solution that's designed to pair with wire-free cameras in the Arlo lineup. The Arlo Audio Doorbell doesn't include its own camera, as it's meant to be used with existing Arlo home security camera options. It pairs up with an Arlo camera installed in a home's entryway and adds...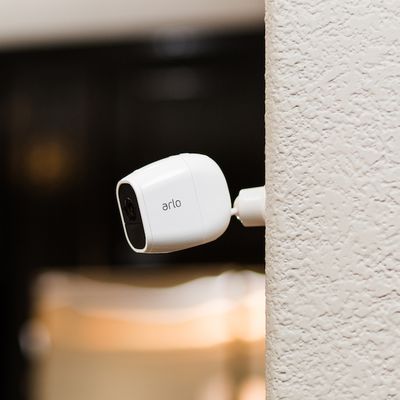 Netgear's line of connected smart home cameras, called "Arlo," currently only support HomeKit for the Arlo Baby camera. However, this could be changing in the near future as release notes posted by an Arlo community manager on the company forums suggest that support for HomeKit will be part of a soon-to-launch firmware update for the Arlo Pro camera. There are a variety of wire-free and...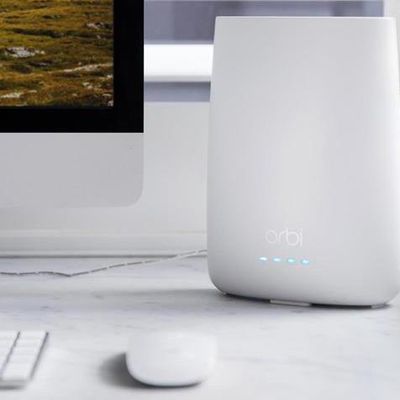 Netgear today announced the "Orbi Tri-Band Wi-Fi Cable Modem Router System," an all-new 2-in-1 device designed to replace an existing cable modem and router setup. The system covers up to 4,000 square feet, and sold-separately Orbi Satellites can expand coverage by an additional 2,000 square feet each. The new Orbi is compatible with all major cable internet service providers, and Netgear...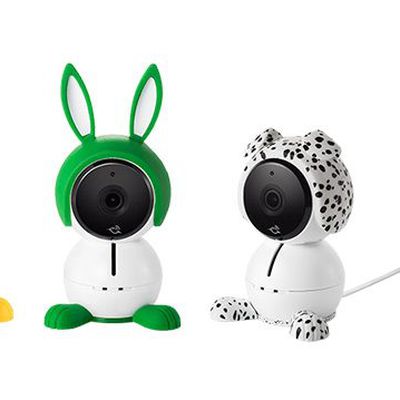 Starting today, all of Netgear's existing Arlo Baby smart monitoring cameras are compatible with Apple HomeKit following the release of a HomeKit update for the Arlo app. To connect the Arlo Baby camera to a HomeKit setup, Arlo Baby owners will need to download the update and then toggle on the HomeKit option in the Settings section of the Arlo app. With HomeKit compatibility, Arlo Baby...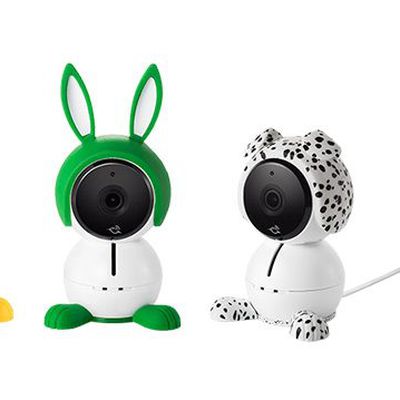 NETGEAR at CES 2018 this week announced its Arlo Baby monitoring camera will soon be compatible with Apple's HomeKit platform. A new HomeKit-enabled version of the Arlo Baby camera will be released soon, and a firmware update will automatically add HomeKit support to existing models at no additional cost to customers. HomeKit support will enable iPhone, iPad, and Apple Watch users to...