Lyft Articles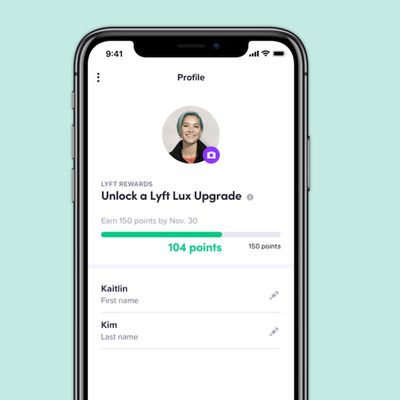 Lyft today revealed that a loyalty program for its customers, "Lyft Rewards," will begin rolling out for select passengers in December, allowing these users to be rewarded for using the service. The program will work by tracking each time you use Lyft to get around, netting you points for every dollar that you spend on the ride-hailing service. With enough points, you'll earn rewards like an...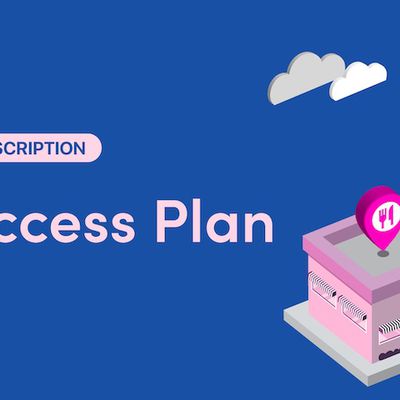 In March, Lyft began testing a monthly subscription plan for select high-frequency users, and today the company announced that a version of this plan will now be available to everyone in the United States by the end of the week. Called the "All-Access Plan," passengers will be able to pay upfront every 30 days, locking in a set price for their rides and not having to pay out for each individual...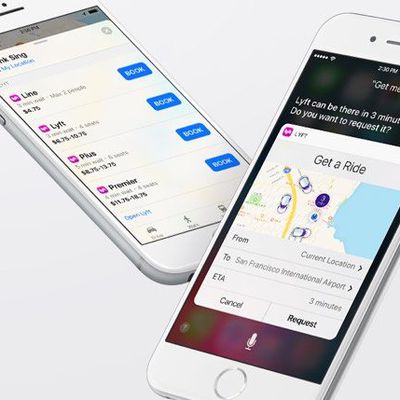 Lyft is the latest company to ditch support for the Apple Watch, eliminating its Apple Watch app in an update that was released this morning. Lyft did not announce the removal of the Apple Watch app in the update's notes, but the Lyft Apple Watch app is no longer listed in the App Store nor is it available as an app to install through the Watch app on the iPhone. There's also no longer a...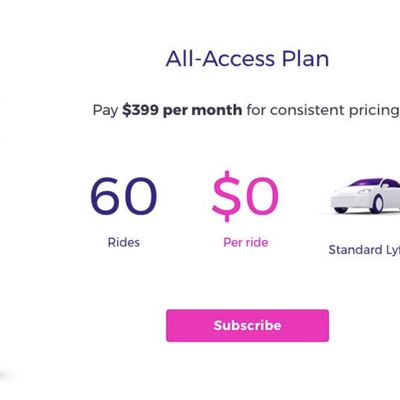 iOS and Android ride-hailing app Lyft has begun testing monthly subscription plans for "high-frequency users," in a style comparable to services like Netflix, Apple Music, and MoviePass. According to The Verge, the terms of each "All-Access Plan" vary and an overall detailed report from Lyft has yet to come out, but prices appear to start at $200/month for 30 standard Lyft rides. Standard...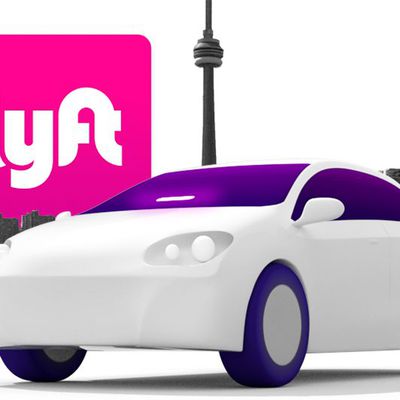 Lyft today announced that it will launch its ride-hailing service in Toronto next month as its first market outside of the United States. Riders in Canada's largest city—and nearby Hamilton, Ontario—will be able to hail Lyft or Lyft Plus vehicles that hold up to four or six passengers respectively, as well as fancier Lyft Premiere, Lyft Lux, or Lyft Lux SUV rides. Lyft hasn't...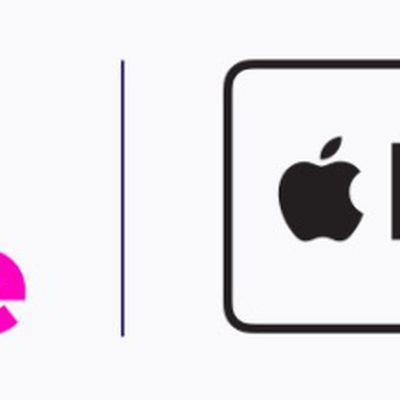 In May, Lyft launched a "Round Up and Donate" program where riders can opt in to have the app round up their fare to the nearest dollar, and automatically donate the difference to one of a few participating organizations like the Human Rights Campaign and the ACLU. This week, Lyft announced that it's going to match donations made by riders when they pay for their trips using Apple Pay...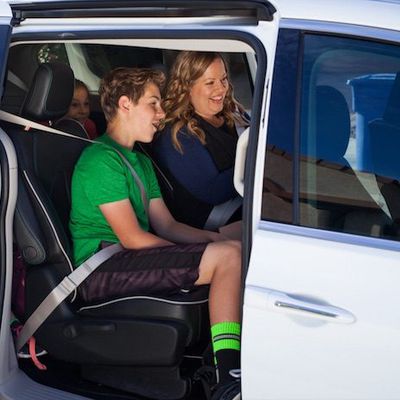 After opening up a self-driving car program to the public in Phoenix, Arizona last month, Alphabet-owned Waymo has now officially partnered with ride-hailing app Lyft (via The New York Times). The two will work together in order "to bring autonomous vehicle technology into the mainstream" by launching various pilot projects and helping one another to develop products for the mass market. Like...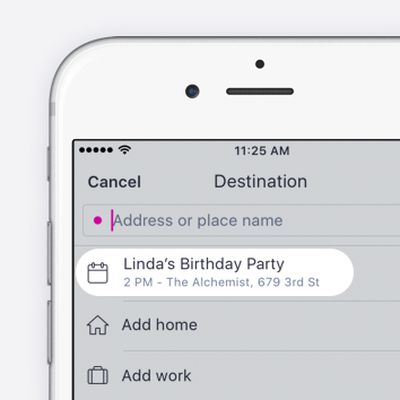 Lyft yesterday quietly announced a new calendar integration feature for its popular ride-hailing app, allowing users to sync their calendar to search and select upcoming event locations. That's right: When requesting a ride, you no longer have to fumble through multiple apps to find the name or address of wherever it is you need to go. Just sync your calendar once and you're all set.To...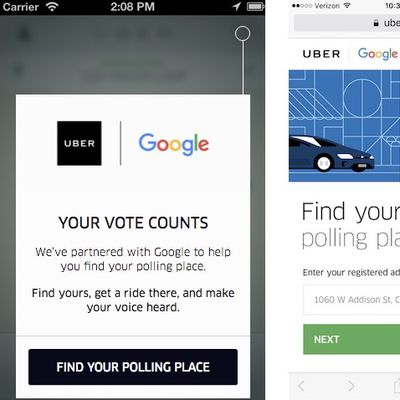 Ahead of Election Day in the United States tomorrow, November 8, a collection of popular iOS and Android ride-hailing apps have launched promos for customers to more easily make it to their polling location before the 8PM deadline (via BuzzFeed). As the biggest ride-hailing app in the U.S., Uber [Direct Link] recently announced that starting tomorrow an action sheet will pop up when users launch...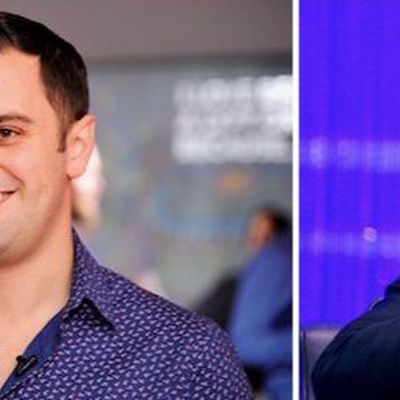 Lyft co-founder and president John Zimmer today refuted reports from over the weekend that the ride-hailing company was seeking out buyers for a potential purchase -- reportedly including Apple -- outright telling Business Insider that "Lyft is not seeking a buyer." According to Zimmer, Lyft itself was approached for a purchase opportunity, which was misconstrued in reports by The New York Times...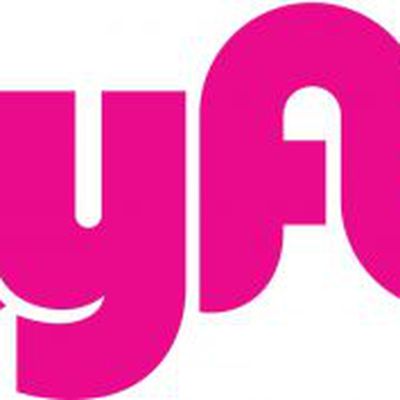 Ride hailing company Lyft recently approached several companies including Apple in an attempt to sell itself, according to a report by The New York Times. The second-largest ride hailing firm in the U.S. held talks with or contacted Apple, Amazon, General Motors, Uber, Google, and Didi Chuxing over a potential sale, but was unable to find a buyer, said the newspaper's sources. G.M., one of...