LinkedIn
By MacRumors Staff
LinkedIn Articles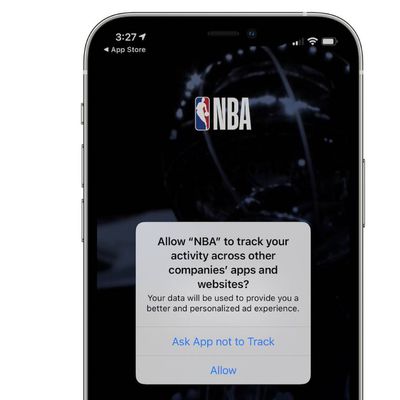 Apple plans to begin enforcing its App Tracking Transparency changes following the release of iOS 14.5, and all apps that access an iPhone's ad identifier or IDFA will need to ask a user's permission before tracking is allowed. LinkedIn today said that with Apple's proposed changes, it will no longer be accessing the IDFA so LinkedIn users will not be presented with an ad tracking popup....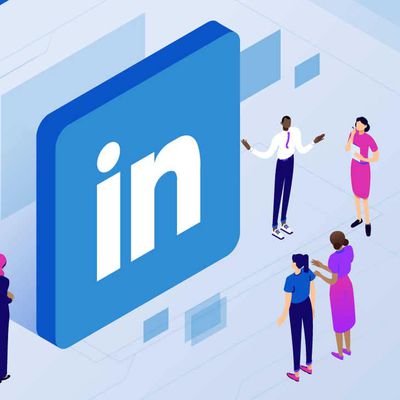 Microsoft's LinkedIn was sued yesterday for allegedly reading and diverting users' private information using the iOS clipboard. The lawsuit filed in San Francisco federal court states that LinkedIn "secretly" read the clipboard "a lot," without notifying the user, according to Reuters. The complaint also claims that LinkedIn has been gathering clipboard information from nearby Apple devices...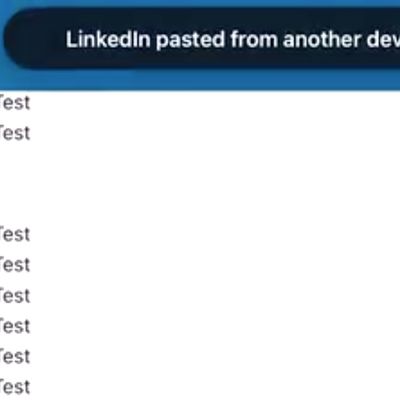 iOS 14 introduces a feature that alerts users when apps access their clipboards, and tons of apps have been caught clipboard snooping. LinkedIn is one of the iOS apps that has been reading user clipboards, and iPhone owners have complained that the app copies the contents of the clipboard with every keystroke. LinkedIn is copying the contents of my clipboard every keystroke. IOS 14 allows ...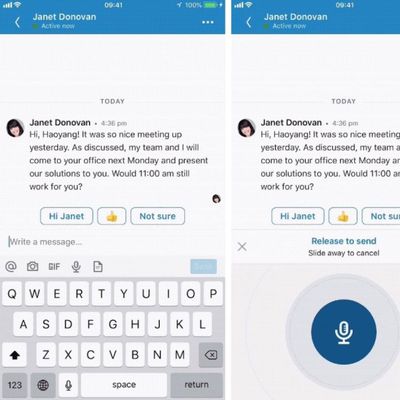 LinkedIn has introduced a new voice messaging service that's built in to the latest version of its mobile app. Called LinkedIn Messaging, the feature gives users the ability to record and send audio messages up to one minute long. Voice messaging is rolling out now in the LinkedIn app on iOS and Android, and you can receive voice messages on mobile and on web. This feature will be...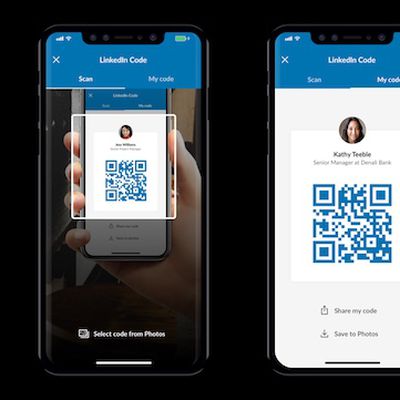 LinkedIn is adding a couple of new features to its iOS app that should make it easier for users to expand their professional networks on the service. For the first time, QR codes can now be used to connect with other user profiles. This can be done by either tapping the QR code icon in the Home tab search bar to launch the QR scanner, or uploading a photo of a code taken with your device's...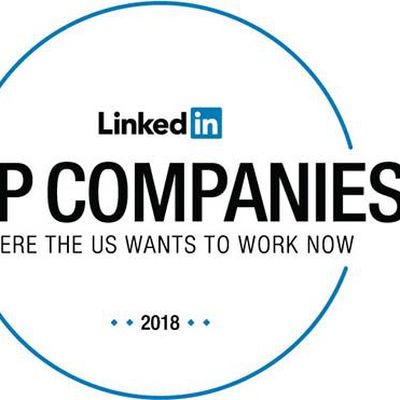 Apple is ranked sixth on LinkedIn's annual list of the top 50 companies where professionals most want to work in the United States. Apple moved up one spot after ranking seventh in 2017. The top five spots belong to Amazon, Alphabet, Facebook, Salesforce, and Tesla, while NBCUniversal, The Walt Disney Company, Oracle, and Netflix round off the top ten. LinkedIn says the list is based on...