Keyboard
By MacRumors Staff
Keyboard Articles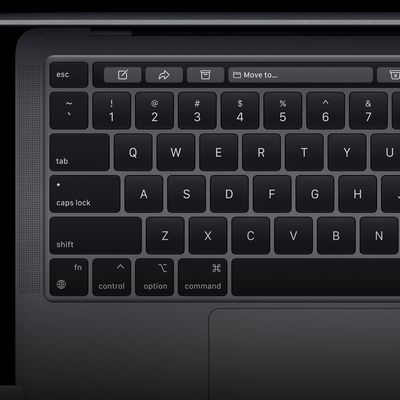 Apple is researching keyboards with small displays on the keys to dynamically change the label on each key, according to a newly-granted patent filing. The filing, spotted by Patently Apple, is titled "Electronic devices having keys with coherent fiber bundles" and was granted to Apple by the U.S. Patent and Trademark Office on the final patent day of this year. The patent explains how...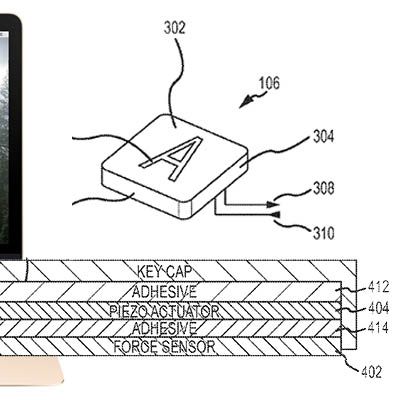 The U.S. Patent and Trademark Office on Tuesday granted Apple a patent for a low-travel keyboard design with Force Touch-like sensors that measure the pressure placed on a key when a user presses or rests a finger on it. As summarized by AppleInsider, the exhaustive patent filing details how the keyboard would have a switch-less QWERTY input mechanism, rather than mechanical switches,...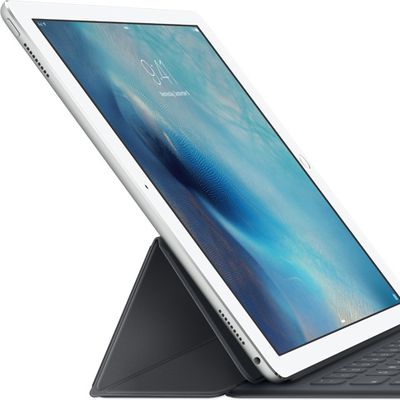 Alongside its slew of product announcements yesterday, Apple registered several new web domains related to the term "Magic Keyboard", including applemagickeyboard.com, applemagickeyboard.net, and applemagickeyboards.com. Apple's Smart Keyboard for iPad Pro While Apple did announce a new keyboard cover for the upcoming iPad Pro at yesterday's event, the product is called Smart Keyboard. It is...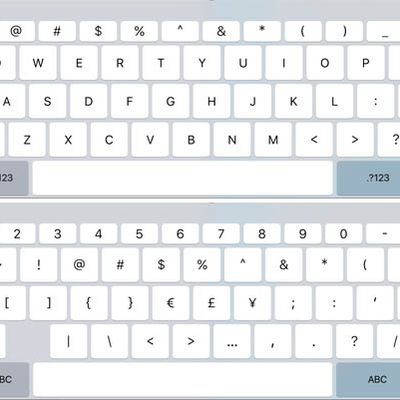 iPhone developer Steven Troughton-Smith has discovered that the new iPad keyboard on iOS 9 beta is capable of scaling to a larger size with rearranged keys, providing further evidence that Apple could be planning to release the much-rumored 12.9-inch "iPad Pro" in the future. UIKeyboard view on iOS 9 scales to a larger iPad size (Image: Twitter/Steve T-S) At a larger resolution, the...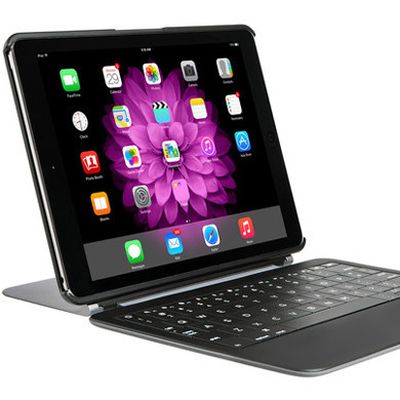 Typo Innovations today announced that it will begin selling its iPad Air keyboard case at Apple Stores and through its website, according to Re/code. The announcement comes just two days after Typo reached a settlement with BlackBerry that will prevent it from selling Typo for iPhone 6 and iPhone 6 Plus due to its similar look and functionality as the physical keyboard found on most BlackBerry...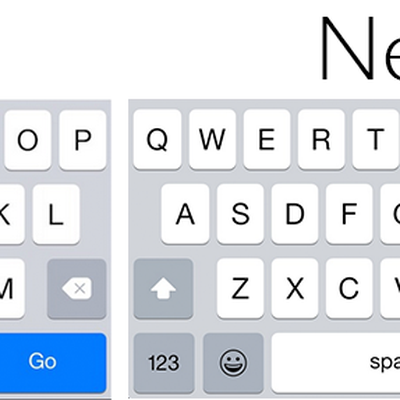 Apple has improved the design of its keyboard in iOS 8.3 to fix a long-standing issue that caused several iPhone users to accidentally tap the period key while attempting to use the space bar in Safari. The change to a longer space bar was first spotted in iOS 8.3 beta 2 within the MacRumors discussion forums, and also appears to be present in the third beta of the pre-release software....