John Lewis
By MacRumors Staff
John Lewis Articles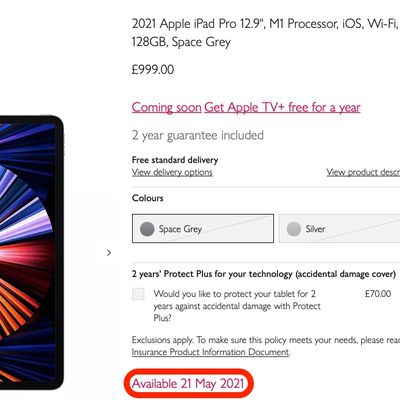 Last week Apple announced new iPad Pro models with the faster M1 processor and a new mini-LED 12.9-inch display, as well as redesigned 24-inch iMac models. Both iPad models and iMacs will be available to pre-order from the April 30, and while Apple said they'll be shipping in the second half of May, it hasn't provided a specific date. Today, however, U.K. retailer and long-time Apple...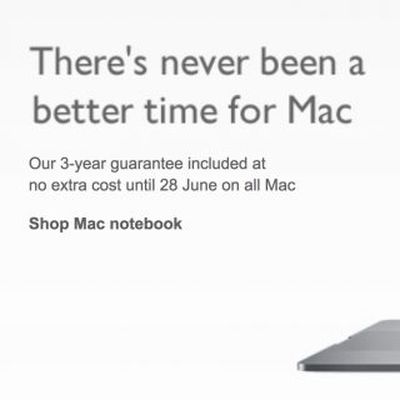 U.K. high street retailer John Lewis is currently offering three years' free guarantee on selected Apple gear including new MacBooks, iMacs, and iPads through its online store, potentially offering buyers £159 on equivalent AppleCare. The offer extends to all listed Macs and iPads. For example, customers can today order a Space Grey 2017 13-inch Apple MacBook Pro with Intel Core i5, 8GBGB of...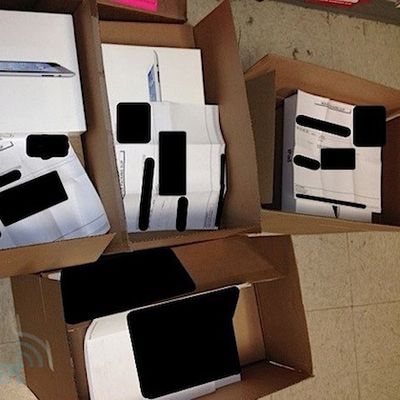 With just two days to go until the launch of the new iPad, third-party retailer partners are apparently beginning to receive their stocks of the device. Engadget shares a photo of what is claimed to be several boxes of the new iPad that have arrived at a Best Buy location in the United States. Meanwhile, another report claims that at least one PC World location in the United Kingdom has...