iPhone Lightning Dock
By MacRumors Staff
iPhone Lightning Dock Reviews

Apple's history of iPhone docks is rather hit-or-miss, with the company's recent designs generally tailored tightly to the profiles of the iPhones they were designed for, preventing the use of cases on the iPhones and making the docks incompatible with later iPhone designs. That changes with the new iPhone Lightning Dock, introduced yesterday a full eight months after the launch of the iPhone...
iPhone Lightning Dock Articles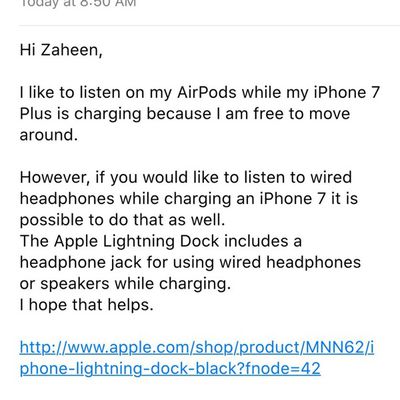 Apple's new iPhone 7 and iPhone 7 Plus ship without a headphone jack, requiring customers to use either Bluetooth or Lightning-equipped headphones. Many customers who routinely charge their iPhones while also listening to music have been questioning whether that usage scenario will possible sans headphone jack, and as it turns out, Apple has a solution. In an email to a customer, Apple SVP of...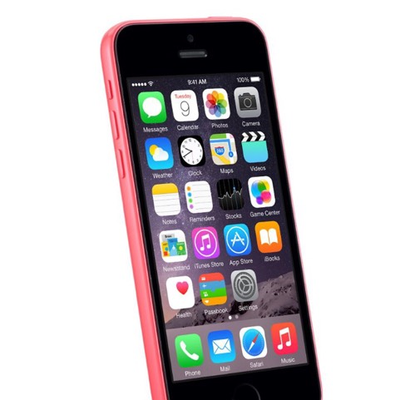 A collection of iPhones are modeled alongside the brand new Apple-branded Lightning Dock, revealed Tuesday, on the dock's official store page. An iPhone 6, 6 Plus, and 5s are shown placed on the new dock's lightning charger port, but a mysterious pink-and-black outlier, which appears to be an iPhone 5c at first glance, upon closer inspection can be seen including a Touch ID sensor instead of a...