iPhone Accessories
By MacRumors Staff
iPhone Accessories Reviews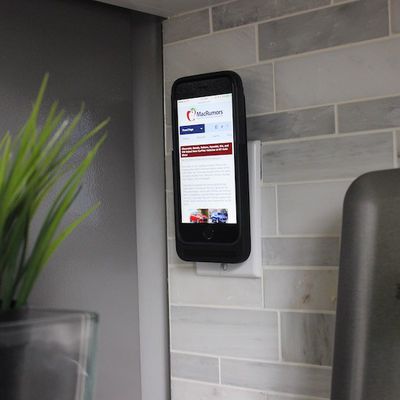 While there are numerous battery cases for iPhones, the Prong PWR Case for iPhone 6 and iPhone 6s differentiates itself with a built-in, collapsible wall charger. The folding prongs enable you to charge your iPhone by simply plugging it into a wall outlet, making it ideal for work, home, travel, or wherever receptacles are available. Better yet, the PWR Case eliminates the need to have a...
iPhone Accessories Articles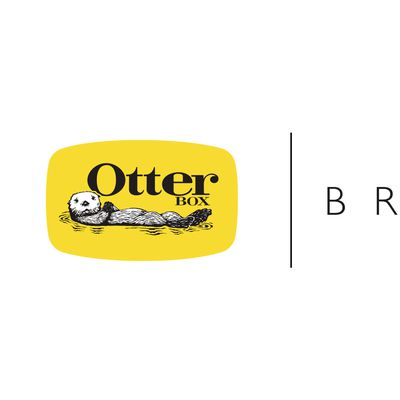 Otter Products, maker of the popular Otterbox mobile accessories, has announced a "strategic investment" in Brydge, in a move that is set to support future collaboration and product development. The new agreement between the companies will allow Otter and Brydge to leverage each other's supply and distribution networks. Most interestingly, the companies seem intent on developing new...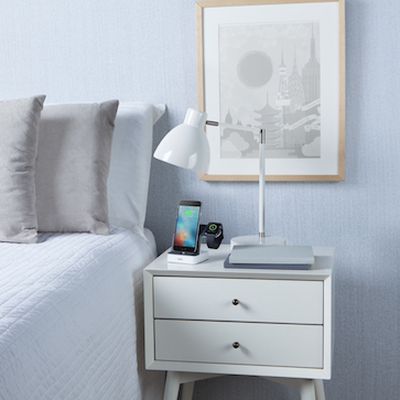 Belkin has introduced the PowerHouse, a new 2-in-1 iPhone and Apple Watch charging dock with both a Lightning-to-USB cable and magnetic charging cable included for $99. PowerHouse serves as a cheaper and smaller-sized plastic alternative to Belkin's existing 2-in-1 dock, the Valet, released earlier this year for $129. PowerHouse is compatible with all Apple Watch models, and the iPhone 5 or...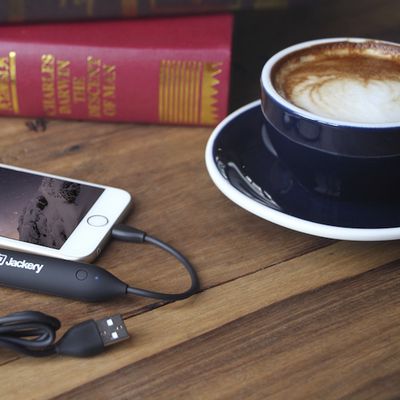 Jackery has introduced the Jewel, claimed to be the first-ever Apple-certified Lightning-to-USB cable with a built-in battery for iPhone, iPad, and iPod models. The 3.2-foot cable features an integrated 450mAh battery that can, for example, fast charge an iPhone 6s up to 26% or an iPhone 6s Plus up to 16%. Like any other Lightning cable, the Jewel can provide a 1 amp charge from any USB...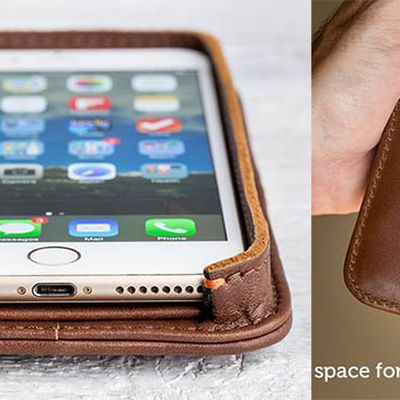 Pad & Quill has unveiled a new Traveler bumper-wallet case for iPhone 6, iPhone 6 Plus, iPhone 6s and iPhone 6s Plus alongside a new Timber Nightstand for Apple Watch. Pad & Quill's existing lineup of wallet cases, including the Valet Sleeve and The Luxury Pocket Book, are also compatible with the iPhone 6s and iPhone 6s Plus. The new Traveler case is handcrafted from American full grain...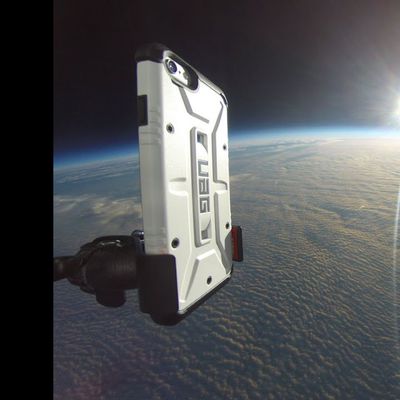 Back in late November, iPhone case maker Urban Armor Gear sent an iPhone into space using a weather balloon, and in early January, the site shared a video depicting the iPhone's journey to the stratosphere in an Urban Armor Gear case. The iPhone soared 101,000 feet into the atmosphere, and was subjected to 70 mile per hour winds and temperatures that dropped to -79 degrees Fahrenheit. Though ...