Inbox by Gmail
By MacRumors Staff
Inbox by Gmail Articles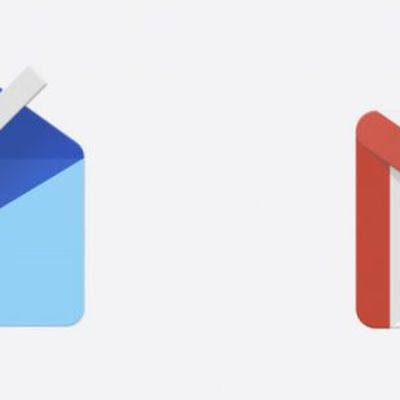 Google will shut down its "Inbox by Gmail" app on April 2, the company has confirmed to users of the email app. Google announced in September that it would be shuttering the app toward the end of March 2019, but didn't give a set date for when that would happen. However, as noted on Reddit, users of the app yesterday began being notified that the app would be "going away in 15 days,"...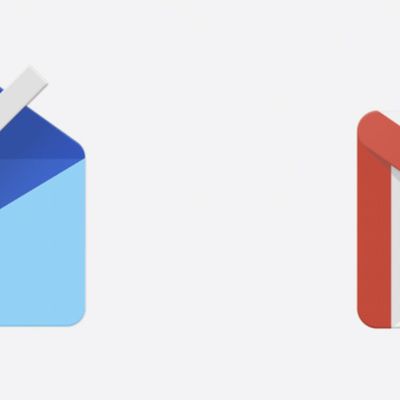 Just over two months after Google updated the "Inbox by Gmail" app for iOS to support iPhone X, the company this week announced that it will discontinue the service at the end of March 2019. Inbox by Gmail was an experimental email app, offering users features like snoozing emails to check later, Smart Reply, high-priority notifications, and more. The company says that in the four years of...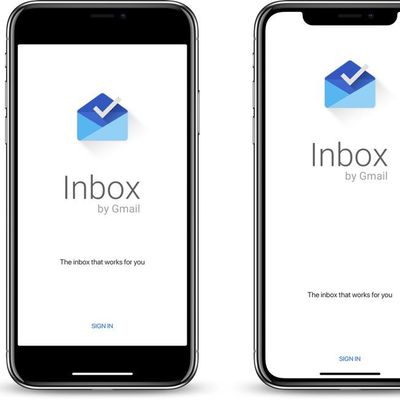 The Inbox by Gmail app for iOS devices was today updated with support for the iPhone X, a full eight months after the larger-screened iPhone launched. Since November 2017, Inbox by Gmail has received 13 updates, none of which included iPhone X support until today. Inbox is one of Google's last apps to get iPhone X support, with most other apps updated earlier in the year. Before update on ...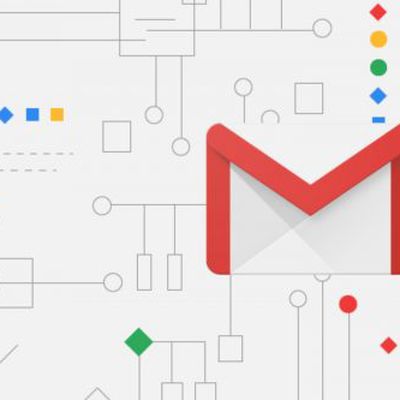 Google launched its redesigned Gmail web interface today, introducing several new features including some the company trialed in its Inbox for Gmail app. The launch is a phased rollout, so not all users will have immediate access to all the changes listed below, and those who do will need to opt-in to them. The major visual difference comes in the form of a new right-hand sidebar that...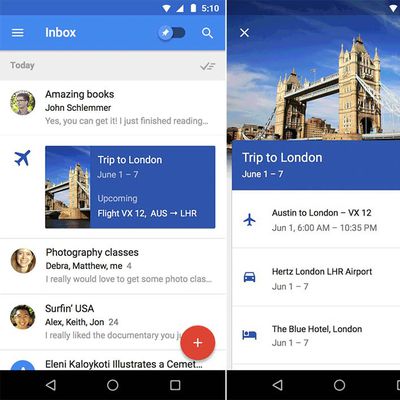 Google has announced that Inbox by Gmail can now be used by everyone with no invitation required, and the search company has also updated the email app with Trip Bundles, Undo Send functionality on mobile, the option to select "Delete" as the default swiping action, custom signatures, suggested reminders and more. Trip Bundles combine all of your emails about a trip, such as flight times and...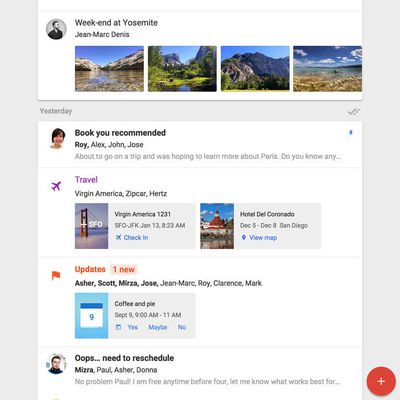 Google on Thursday quietly released an update for Inbox by Gmail [Direct Link] with universal support for iPad, as spotted by TechCrunch. The latest version of the app should be rolling out on the App Store in the United States and elsewhere today, transforming the previously iPhone-only software into a universal iOS app. Version 1.2 also includes an assortment of bug fixes and performance...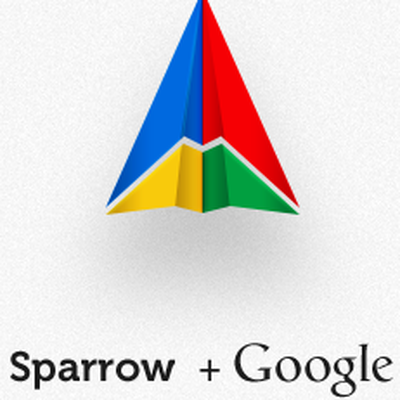 Google has quietly removed both the iOS and Mac versions of its Sparrow email apps from Apple's App Stores, amid reports the company is shifting to focus more intently on its revamped Inbox by Gmail app (via TechCrunch). The company bought alternative email client app Sparrow back in 2012 and launched Inbox by Gmail to select users last fall, with a wider release earlier this year. At the...