Health Records
By MacRumors Staff
Health Records Articles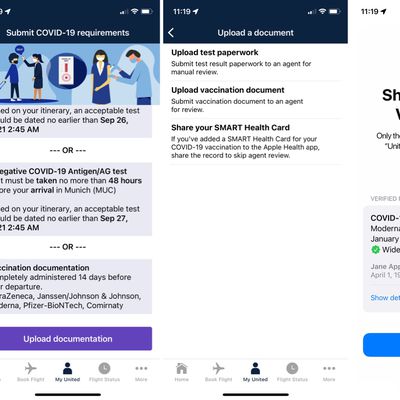 United Airlines today announced that its Travel-Ready Center is offering Apple Health app integration to make it easier for customers to share their verified vaccination records ahead of traveling. Apple in iOS 15 added a feature that lets iPhone owners add their SMART Health Card formatted vaccination records to the Apple Health app, with those records able to be used for vaccine...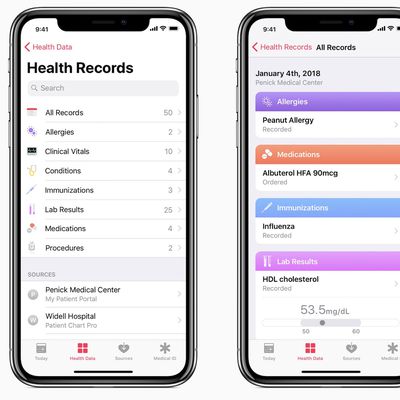 Health records firm Epic Systems and some 60 client hospitals are objecting to a proposed U.S. government policy that would make it easier for patients to share medical records data with apps, an initiative supported by Apple and other tech companies (via CNBC). Proposed by the Department of Health and Human Services (HHS) in 2019, the modified data sharing rules would allow patients to...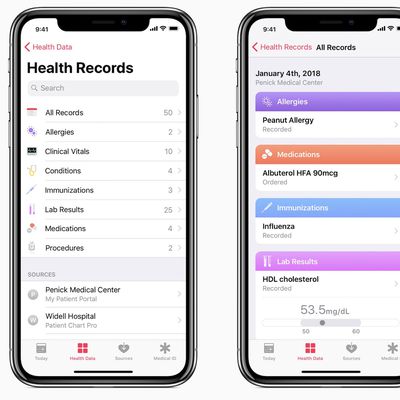 Representatives for Apple and Microsoft will be participating in a meeting with the Carin Alliance that's focused on making it easier for patients to access and share their medical information, reports CNBC. The meeting will focus on efforts to push a rule change proposed by the Department of Health and Human Services that would promote medical data interoperability. Ricky Bloomfield, a...