ESR Reviews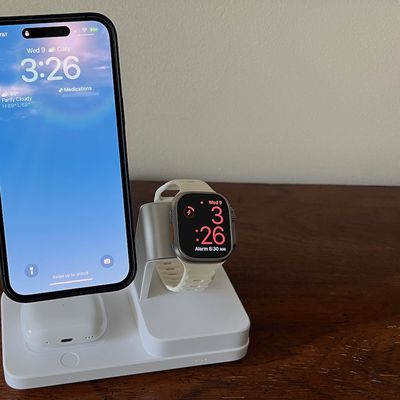 A few weeks ago, ESR launched a Kickstarter campaign for a new 100W 6-in-1 Charging Station, offering support for charging an iPhone via MagSafe, Apple Watch with fast charging, and AirPods, plus three additional ports (two USB-C and one USB-A) for charging additional devices. The campaign runs through September 1, and ESR recently sent me a preview unit to test out. While my review unit...
ESR Articles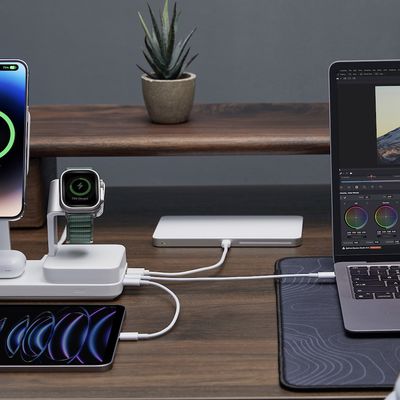 Accessory company ESR has launched a Kickstarter campaign for its upcoming 100W 6-in-1 Charging Station, which supports an array of devices across Apple's ecosystem. Like many triple device chargers, the 6-in-1 Charging Station includes a MagSafe charging surface for an iPhone, an officially certified Apple Watch charger, and a spot for charging AirPods, but it also includes two USB-C ports...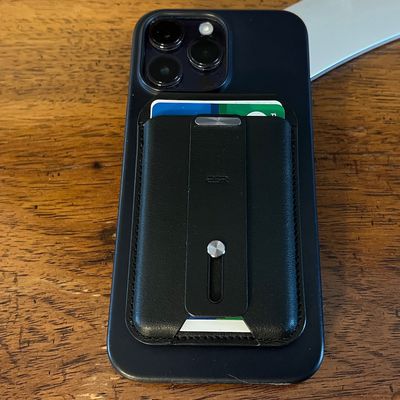 Accessory company ESR is launching a new crowdfunding campaign today for what it says is the first MagSafe-compatible wallet accessory for iPhones with full Find My support, the HaloLock Geo Wallet Stand. I've been testing out an early review unit for a couple of weeks now, and I've found it to be a handy accessory while on the go. While Apple offers a first-party MagSafe wallet with ‌Find My‌...