Edison Articles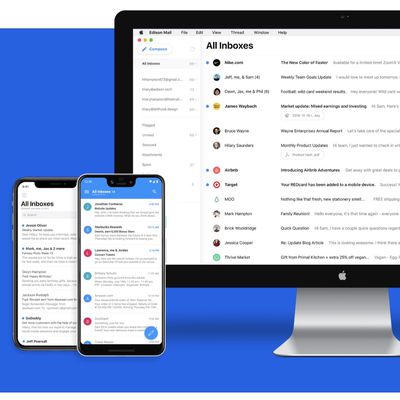 Several users of popular email app Edison Mail this morning are reporting that they are able to see email accounts of other users within the iOS app. In what appears to be a major privacy breach, users report that after enabling a new sync feature, they have full access to these other email accounts. The new sync feature was recently rolled out by Edison to allow connected email accounts to...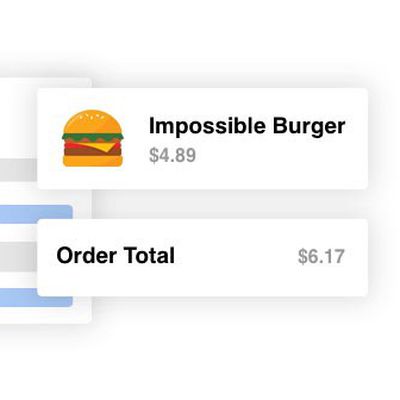 A report today from Motherboard highlights several email apps that sell anonymized or pseudonymised data collected from users' inboxes, including Edison Mail, Cleanfox, and Slice, adding that many users are unaware of this practice. An excerpt from the report:The popular Edison email app, which is in the top 100 productivity apps on the Apple app store, scrapes users' email inboxes and sells ...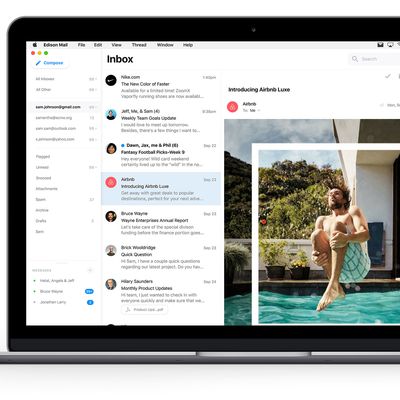 Edison Software, makers of Edison Mail for iOS and Android, today debuted Edison Mail for desktop Macs. The developers say the app aims to eliminate common frustrations with desktop mail, all within a minimalist UI that's designed to save time managing emails. Edison Mail for Mac includes all of the features that make the mobile apps popular, including One-Click Unsubscribe for junk...