Dropbox
By MacRumors Staff
Dropbox Guides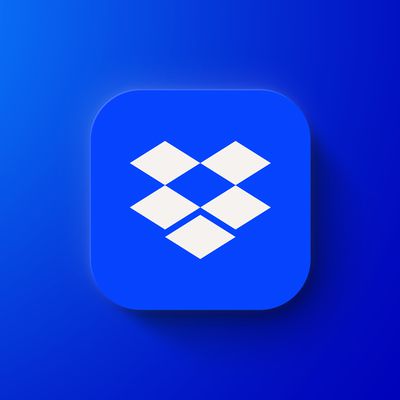 The Dropbox app has a troubled reputation among Mac users. The client is often called out for using significant system resources, even when it's not doing anything in the background. And when it does lurch into action, syncing with Dropbox's servers can sometimes be painfully slow, for no obvious reason. Added to this is the fact that almost a year after the first Macs with the M1 chip...
Dropbox Articles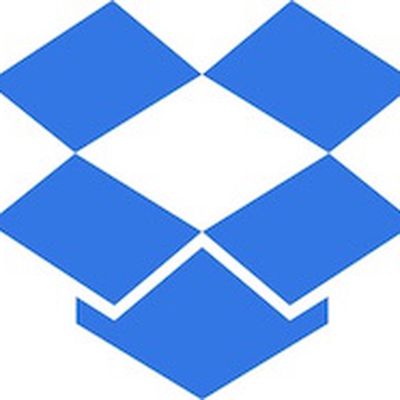 Dropbox yesterday emailed users who have not changed their passwords since mid-2012 to inform them they will be prompted to do so the next time they log in. The cloud storage firm called the action a "preventative measure" and said that there was no indication user accounts had been improperly accessed. Users who held passwords created after mid-2012 were not affected, said the company. In...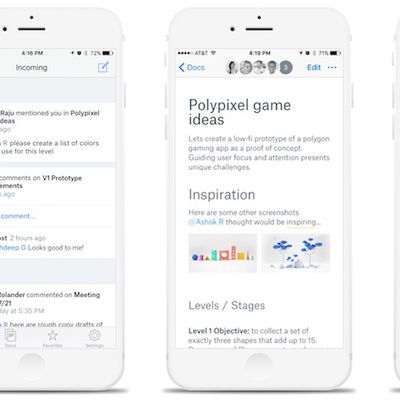 Dropbox today announced the expansion of its collaborative document editing service "Paper" onto mobile devices running iOS and Android. Paper originally required an invitation to join its beta, but the company is now also opening up access to anyone who's interested in trying out the service, either on desktop or mobile. Paper lets work teams tackle projects at the same time, within a...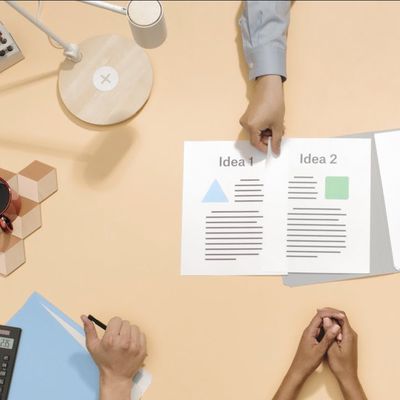 Dropbox today announced a range of new productivity improvements designed to "simplify, unify, and secure" Dropbox workflows. New to Dropbox's mobile apps, including Dropbox for iOS, is a built-in document scanner that uses an iPhone or iPad's camera to capture photos of whiteboards, notes, receipts, sketches, and more, converting them into documents that can be stored in Dropbox. Like many ...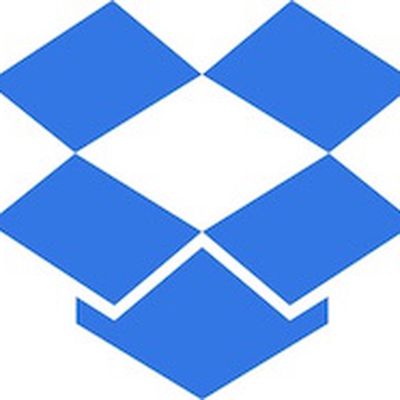 At Dropbox Open London today, the company announced "Project Infinite," a new feature of the popular document transferring app that will save space on a user's local hard drive thanks to the implementation of a new cloud storage feature. With Infinite, both cloud files and locally saved files will cohabitate in the traditional location within Finder on Macs, letting users decide which take up ...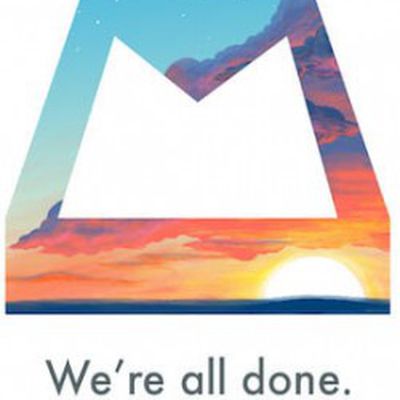 Dropbox has announced that it will be shutting down popular email and photo sharing apps Mailbox and Carousel on February 26, 2016 and March 31, 2016 respectively. Dropbox originally acquired Mailbox in March 2013, and launched Carousel in April 2014. The company says it will be communicating directly with users of both apps in the coming days. Mailbox users will no longer be able to sign...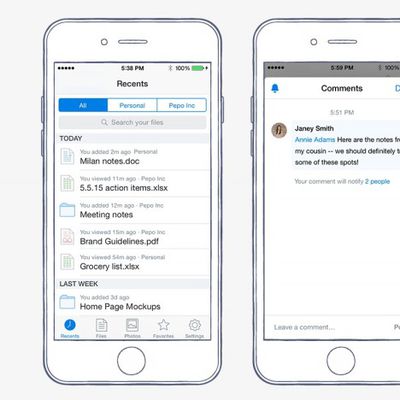 Connected file management service Dropbox today announced an update to its iPhone and iPad apps that will debut a trio of new features to iOS devices, bringing easier navigation, introducing communication features, and allowing the creation of Microsoft Word documents from within the app itself. Right from the home screen the Dropbox team has decided to make big changes, doing away with a...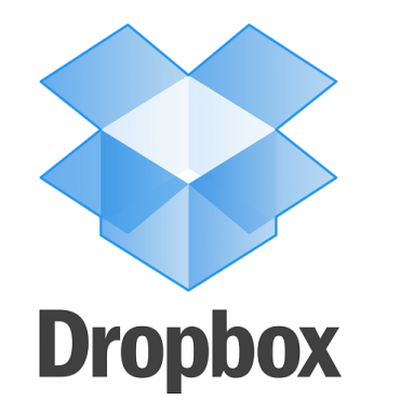 CloudOn has announced it has been acquired by popular document storage and syncing service Dropbox, with the two companies joining forces to advance document editing, storage, and more through the cloud. As part of the deal, CloudOn's existing services will shut down on March 15. Today, we're taking the next step toward our vision of reimagining docs – by joining the Dropbox team. Our...