Delta Airlines
By MacRumors Staff
Delta Airlines Articles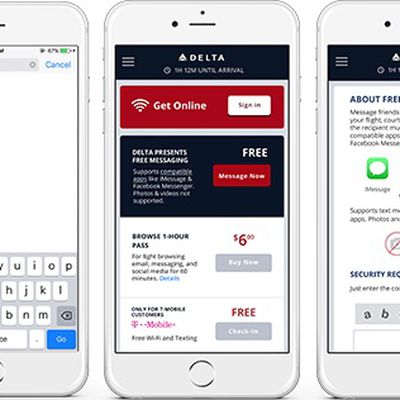 Delta this week announced plans to offer free access to mobile messaging services on its flights starting in October. Delta will allow customers to use iMessage, WhatsApp, and Facebook Messenger to communicate with family and friends while in flight. Though Delta will let customers send text-based messages that include words and emoji, photo and video files are not supported. Free...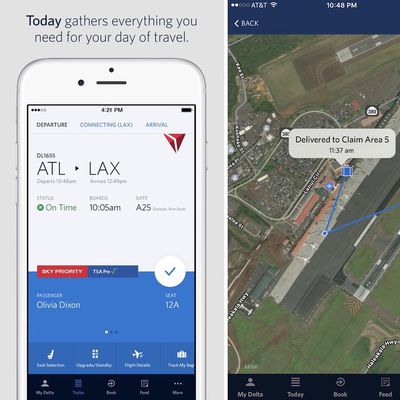 Delta Airlines recently announced an update to its Fly Delta app that will allow customers to track their luggage by following its journey on a map of the United States. Using RFID tags on a user's bag, which the airline introduced earlier in the year, the app shows the luggage's "last known location," determined by the airport at which it was most recently scanned (via CNN). When the app is...

Delta today updated its Fly Delta app with Apple Pay support. This makes Delta the first U.S.-based airline to allow users to purchase tickets via Apple Pay. "Our Fly Delta app has come a long way since it was first introduced in 2010. More than 18 million customers have now downloaded the Fly Delta app and we are excited to be the first U.S.-based airline to allow our customers to book...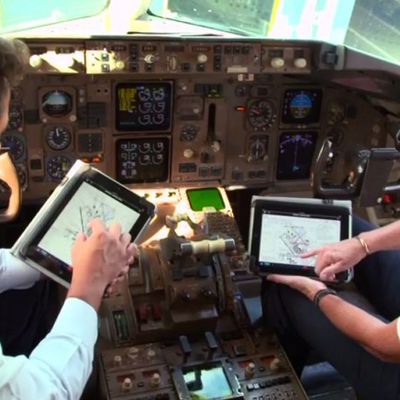 A pilot for United States-based Delta Airlines has stated that the company's employees "fought hard for the iPad" as the airline sought to save paper and reduce weight in moving to electronic flight bags, but the effort was vain as Microsoft yesterday announced that the carrier will be equipping 11,000 pilots with Microsoft Surface 2 electronic flight bags, reports AppleInsider. The airline was...