August Articles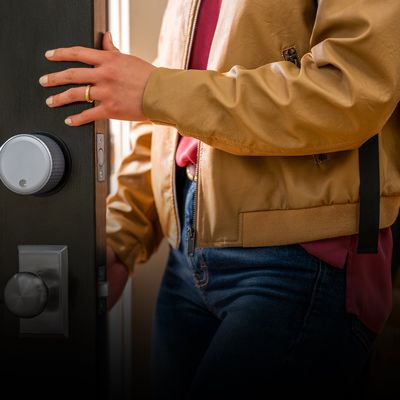 First introduced at CES 2020, smart home accessory maker August's new HomeKit-enabled Wi-Fi Smart Lock is now available to order for $249.99 on its website and at Best Buy, with availability at more retailers to follow on May 17. August says the Wi-Fi Smart Lock is 45 percent smaller and 20 percent slimmer than its Smart Lock Pro, and Wi-Fi connectivity eliminates the need for a bridge....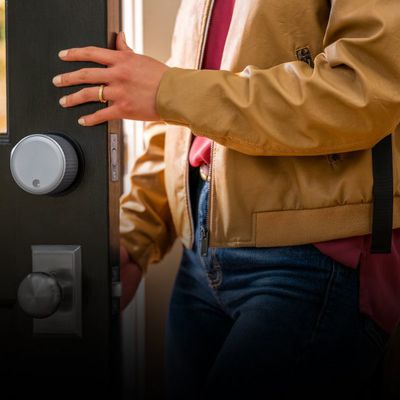 August today introduced a new HomeKit-enabled Wi-Fi Smart Lock. As the product name implies, the lock features built-in Wi-Fi connectivity, eliminating the need to use a bridge that was previously required. August says the Wi-Fi Smart Lock is 45 percent smaller and 20 percent slimmer than its Smart Lock Pro. Available in matte black and silver, the lock also sports a sleeker design with more ...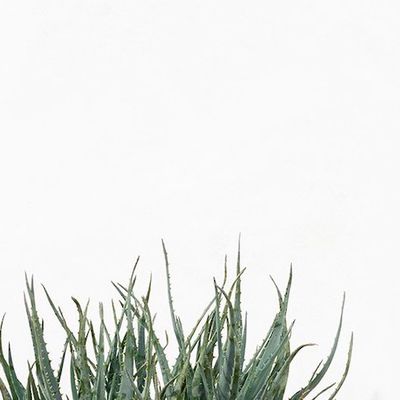 Smart home company August today revealed the August View, a new wire-free doorbell camera that streams video of your doorstep directly to an iPhone or Android smartphone. The August View is the next in line of the company's smart video doorbells, following the Doorbell Cam Pro, but like its predecessor, the new device does not support HomeKit. August View streams 1440p resolution video to a...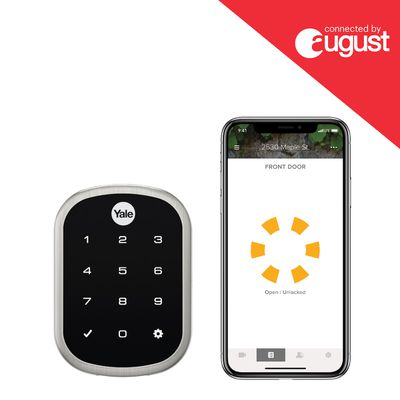 About one year ago smart lock company August Home was acquired by Swedish lock manufacturer Assa Abloy, which also owns Yale and a few other lock brands. Today, Yale and August announced that they are teaming up for a new line of Keypad Smart Locks that combine Yale's secure lock hardware with August's app and cloud-based connected software. The "Assure Locks - Connected by August" will let...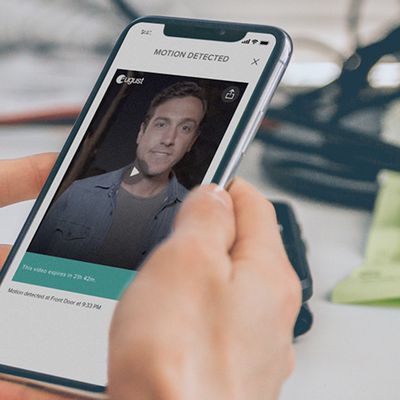 Smart lock and doorbell maker August, which was acquired by Assa Abloy last October, today announced that all August Doorbell Cam Pro and Doorbell Cam owners will now have access to 24 hours of free video storage under a new subscription plan. Called the "Basic August Video Recording" subscription, users will be able to replay any moment they might have missed from the past 24 hours in the...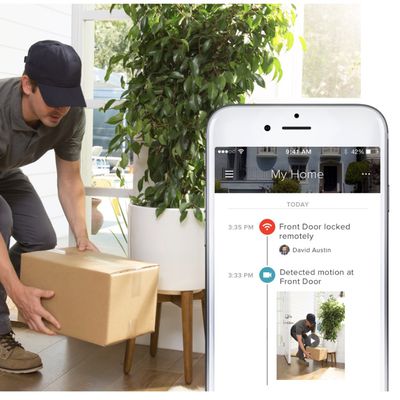 Today at CES, smart lock maker August announced the expansion of its in-home delivery service "August Access," which will roll out in partnership with delivery company Deliv. Similar to Amazon Key, customers who use August's service will grant Deliv drivers one-time access into their home so that packages aren't left outside (via TechCrunch). August's service will expand upon its previous Augus...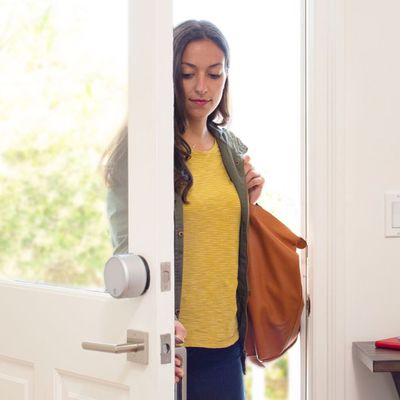 Smart lock company August Home has been acquired by Swedish lock manufacturer Assa Abloy, the world's largest lock manufacturer by sales volume and owner of Yale and multiple other lock brands. As is customary, the acquisition is "conditional upon regulatory approval," but Assa Abloy mentioned in its press release that it should close sometime during the fourth quarter of 2017. Any further terms...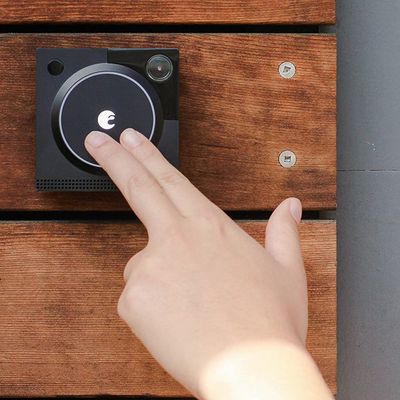 August Home today announced that its new August Doorbell Cam Pro is now shipping following nearly three weeks of pre-orders. Like other video doorbells, the Doorbell Cam Pro is equipped with a full-color HD camera and microphone for two-way audio and one-way video. Using the companion August Home app (HomeKit isn't supported), homeowners can see and speak with visitors at their door in real...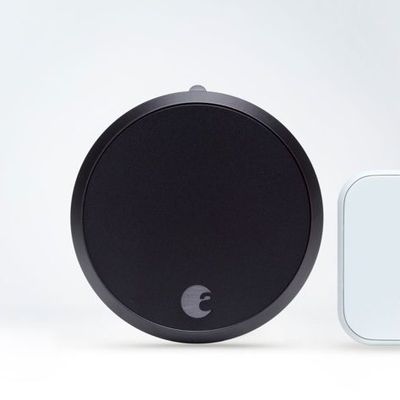 August today announced the launch of several new smart home access products, including the August Smart Lock Pro, a redesigned August Smart Lock, and a new version of the August Doorbell Cam. According to August, the August Smart Lock Pro is the "most advanced smart lock on the market" with support for HomeKit, Google Assistant, Amazon Alexa, and Z-Wave Plus. It includes DoorSense, an...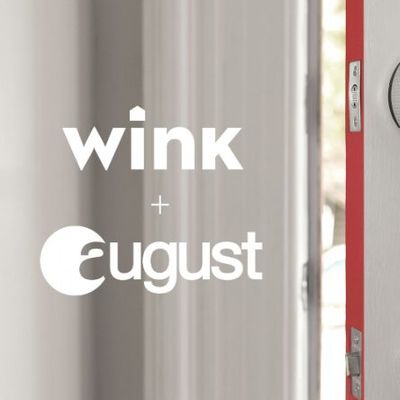 Connected smart home company Wink today announced the addition of August Smart Locks into its collection of supported brands, which already includes GE, Nest, Philips, Schlage, and more. Now, any users who have an August Smart Lock paired with an August Connect (which provides remote access to the lock) can add their lock into the Wink mobile app on iOS. The advantage of using Wink, similar to ...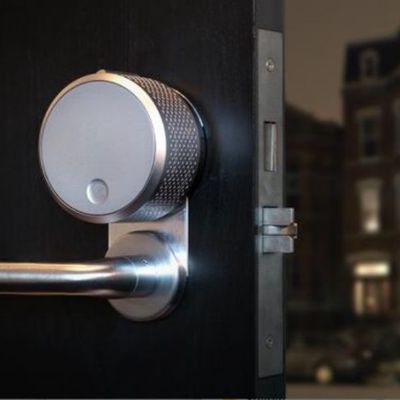 At CES today, smart lock maker August announced the newest addition to its home security line, called the August Smart Lock Mortise Kit. The company called the new product the first solution in North America that converts mortise style door locks into smart locks. Mortise locks are typical in multi-unit apartment buildings and integrate the locking bolt functionality directly into a door's...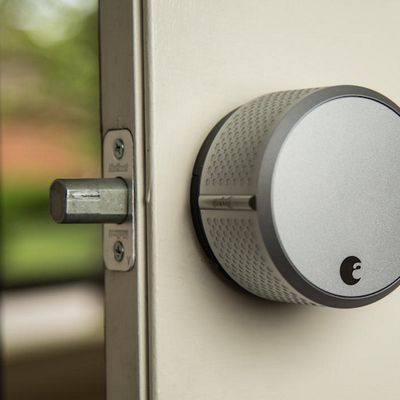 August Home today began shipping its second-generation Smart Lock, which includes support for Apple's HomeKit platform and lets users unlock their doors with simple commands like, "Hey Siri, unlock my front door." August announced the new Smart Lock back in October, revealing that the newly redesigned lock, as well as the free August app, can let users unlock and lock their doors while they're...

August, the company behind the popular August Smart Lock, today announced a second-generation product that includes support for Apple's HomeKit home automation platform. The new HomeKit-enabled August Smart Lock lets customers use voice commands to lock, unlock, and check the status of their door. The August Smart Lock can be used with other HomeKit products to create scenes that might unlock...