Asus Articles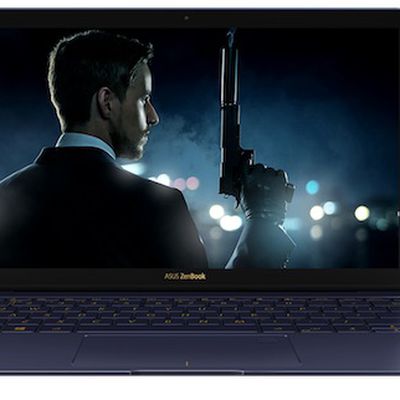 ASUS today at Computex 2016 in Taiwan announced a wide range of new products, including the ZenBook 3, its third-generation ultraportable notebook that is thinner, lighter, and faster than Apple's lookalike 12-inch Retina MacBook. The 12.5-inch ZenBook 3 has an ultra-thin 11.9mm aerospace-grade aluminum alloy chassis that weights just 2 pounds and is "50% stronger than the standard alloy"...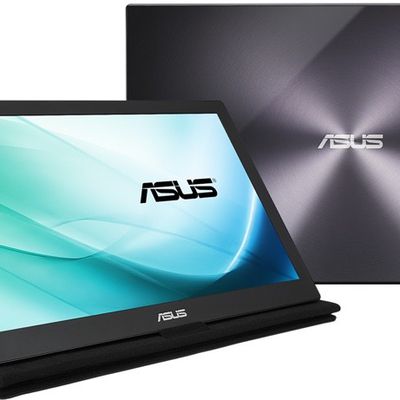 ASUS today announced the first single-cable USB display that comes equipped with a USB Type-C port, allowing it to work with Apple's Retina MacBook and other USB-C machines. The MB196C+ portable display includes a 15.6-inch screen with a 1080p resolution. The new monitor is the successor to the USB-powered ASUS' MB168B+, which came out two years ago. It features the same metallic finish and...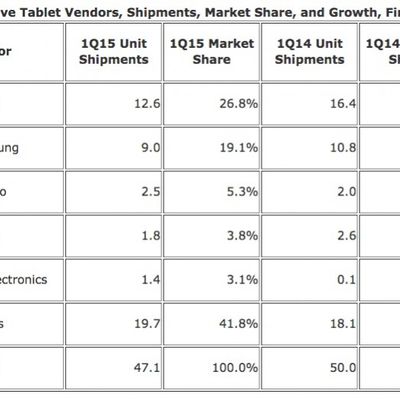 The latest numbers from market research firm IDC's Worldwide Quarterly Tablet Tracker reveal that Apple continues to be the largest vendor in a declining tablet market, shipping 12.6 million iPads in the first quarter of 2015 to capture a 26.8% share of the global tablet market. Apple maintained the top position despite facing a 22.9% decline in tablet shipments compared to the year-ago quarter. ...