App Store Promotion
By MacRumors Staff
App Store Promotion Articles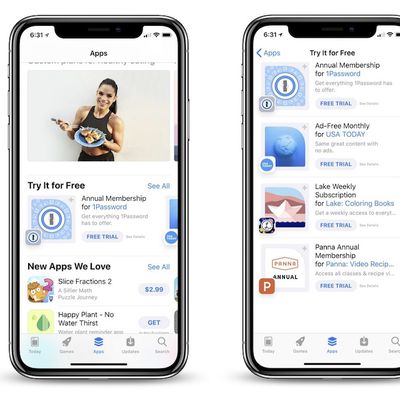 Apple has opened a new section of the iOS App Store that promotes subscription-based apps offering free trials (via 9to5Mac). Called "Try it for Free", the subcategory appears in the Apps tab and is currently home to just four apps, including USA Today, 1Password, Panna: Video Recipes & Classes, and Lake: Coloring Books. Tapping "Free Trial" next to one of the apps takes the user to a screen...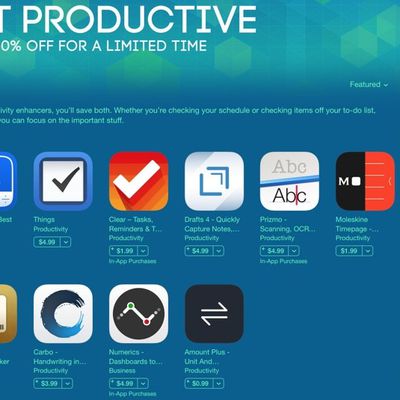 Apple is offering 50 percent off a range of productivity apps as part of a "Get Productive" iOS App Store promotion that's taking place this week. Each app is available at a 50 percent discount from its regular App Store pricing. Many well-known apps like Clear, Things, Drafts 4, and Deliveries are included in the promotion. Available apps cover a wide range of productivity tasks, from...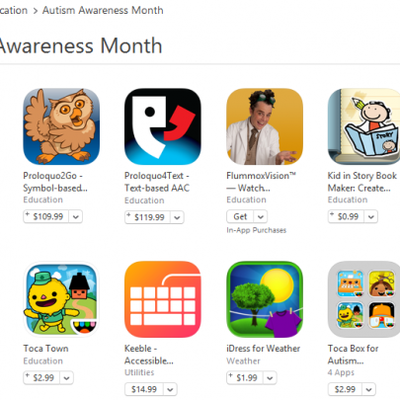 On the eighth annual celebration of World Autism Awareness Day, Apple has launched a new section of its App Store focused on apps designed specifically for autistic individuals (via 9to5Mac). The sixteen apps on display range in variety from helping users feel comfortable in their surroundings thanks to contextual environment mapping via an iPhone or iPad's camera to a science-based kids' show ...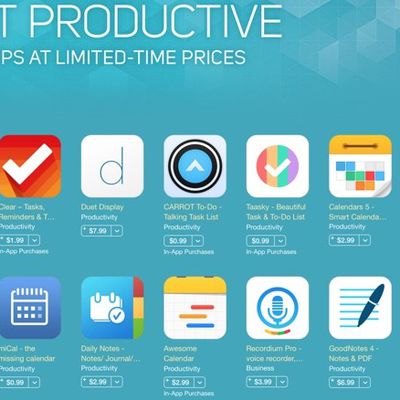 Apple's iOS and Mac App Stores were today updated with new "Get Productive" sections, offering discounted prices on many popular productivity apps for iOS devices and Macs. In the iOS App Store, the 19 discounted apps include Fantastical 2 for iPhone and iPad, Workflow, Clear, Duet Display, Calendars 5, and more. Apps are available for up to 60 percent off their regular prices. In the Mac ...