Alto's Odyssey
By MacRumors Staff
Alto's Odyssey Articles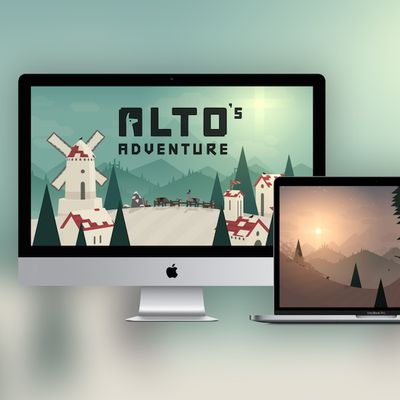 Developer Snowman today announced that its popular endless runner game for iOS, Alto's Adventure, is now available on macOS computers. The developer says that the launch of the game on macOS was timed with the upcoming release of macOS Mojave and the new Mac App Store, which should arrive at around 10:00 a.m. PT later today. You don't need macOS Mojave to download Alto's Adventure, however,...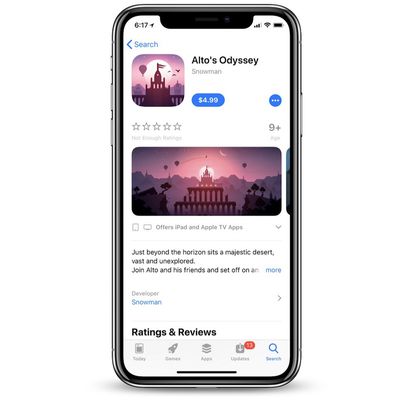 Earlier in February, developer Snowman announced that "Alto's Odyssey" would be launching on iOS and tvOS Thursday, February 22, but the game has appeared one day early on both App Stores and is available to download right now for $4.99 [Direct Link] (via TouchArcade). Alto's Odyssey isn't featured yet on the United States App Store, but a search for it on both iOS and tvOS should surface the...

iOS game developer Snowman today announced that "Alto's Odyssey" will launch on the iOS and tvOS App Stores on Thursday, February 22. With the confirmation of a release date, Apple today shared a new card on the iOS App Store noting the launch, along with snippets of an interview with the game's developers (via TouchArcade). The game was originally set to debut in the summer of 2017 but got delaye...