Resident Evil 4 Coming to iPhone, iPad and Mac on December 20
The 2023 remake of popular game Resident Evil 4 is set to be available on the iPhone, iPad, and Mac on Wednesday, December 20. Capcom updated its website with the launch date this week.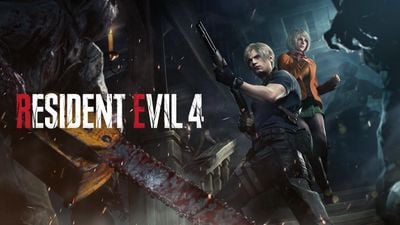 Resident Evil 4 is one of the console games that can be played on the iPhone 15 Pro models with A17 Pro chip. The A17 Pro chip features hardware-accelerated ray tracing and improved GPU capabilities that make console-quality gaming possible.
The title will be playable on the ‌iPhone 15 Pro‌, the ‌iPhone 15 Pro‌ Max, iPads that are equipped with an M1 or later, and all Apple silicon Macs.
Capcom plans to charge $59.99 for Resident Evil 4 on the ‌iPhone‌ and ‌iPad‌, which is the same price as the game on consoles like the PlayStation 5 and Xbox Series X. Additional DLC content like new areas and weapon packs will be available at prices ranging from $2.99 to $19.99.
Capcom released the Resident Evil 4 remake on PlayStation, Xbox, and PC in March. Compared to the original 2005 title, the updated version includes overhauled graphics, new characters, and updated gameplay elements like crafting items and ammo from resources.
Pre-orders for Resident Evil 4 are available on the App Store, and Capcom says that there will be a demo available for those who want to try the game out before buying.