FCC Says Apple Can Use Faster 6GHz Spectrum for Headsets, CarPlay, and More
The United States Federal Communications Commission today opened up 6GHz Wi-Fi spectrum to low power devices like AR/VR wearables (via The Verge). This means that AR/VR devices like Apple's Vision Pro headset will be able to operate on the 6GHz band, though it is unclear if the initial version of the Vision Pro will be able to take advantage of this functionality.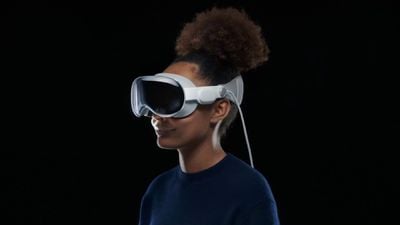 Apple, Google, Meta, Microsoft, Intel, Qualcomm, and more teamed up in 2019 to ask the FCC to allow Very Low Power (VLP) devices that transmit at a low power threshold to use 6GHz spectrum without restrictions, which the FCC has now approved. The approval is for short range, tethered connections between two devices, such as the Vision Pro headset and an iPhone or an in-car system like CarPlay and an ‌iPhone‌.
Recognizing the need to provide even more flexibility and foster unlicensed innovation, the Commission established rules that permit devices that operate at very low power (VLP) across short distances and provide very high connection speeds, which are ideal for the types of high- data rate cutting-edge applications that will both enrich consumer experiences and bolster the nation's economy. These include, for example, advanced augmented and virtual reality (AR/VR), wearable sensors and technologies, and variety of Internet of Things devices.
The FCC says that its new rules limit devices to low power levels and subject them to other technical requirements that will allow them to operate while protecting licenses that carriers have for 6GHz spectrum. Devices can, however, access higher power levels when subject to a geofencing system that prevents interference to licensed operations.