Apple to Provide Developers With Vision Pro Development Kits
Apple's Vision Pro headset is the company's first new product category since the Apple Watch, and it is unlike any other Apple device. It runs an operating system called visionOS, and developers will need to create augmented and virtual reality apps specifically for the headset.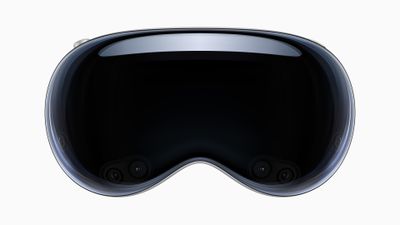 To ensure that there are a wide selection of experiences available at launch, Apple plans to provide Apple Vision Pro developer kits to developers at some point in the future.
Apple says that developer kits will be offered to help developers bring their creations to life on Vision Pro, and that they will offer the ability to quickly build, iterate, and test on the headset. Developers will be able to apply to get a kit, but Apple hasn't offered details on when the kits will be made available.
The last developer kit that Apple offered was a Mac mini with an Apple silicon chip inside in 2020, and it was provided to developers to help them transition from Intel to Apple silicon. Apple sold the Mac mini machines for $500, but developers had to return them at the end of the testing program.
Apple will likely require developers to purchase an Apple Vision Pro headset to create apps for it, but the purchase price will include access to beta software, developer labs, discussion forums, technical support, and other resources if the ‌Apple Vision Pro‌ development kit is similar to the Apple silicon development kit.
Along with ‌Apple Vision Pro‌ developer kits, Apple says that it will offer ‌Apple Vision Pro‌ compatibility evaluations for existing apps and opportunities for developers to visit a Vision Pro developer lab that provides demonstrations of ‌visionOS‌, iPadOS, and iOS apps running on the headset. Labs will be available in Cupertino, London, Munich, Shanghai, Singapore, and Tokyo.
More information on these tools for developing content for the Vision Pro headset will be available in July. The ‌visionOS‌ SDK will be available later this month.