Popular Reddit App Apollo Would Need to Pay $20 Million Per Year Under New API Pricing
Popular Reddit app Apollo might not be able to operate as is in the future due to planned API pricing that Reddit is implementing.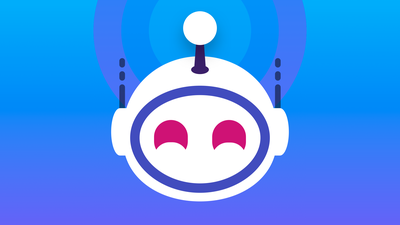 Apollo developer Christian Selig was today told that Reddit plans to charge $12,000 for 50 million API requests. Last month, Apollo made seven billion requests, which would mean Selig would need to pay $1.7 million per month or $20 million per year to Reddit to keep the app running.
Just got off a call with Reddit about the API and new pricing. Bad news unless I come up with 20 million dollars (not joking). Appreciate boosts.https://t.co/FliuNCinpZ — Christian Selig (@ChristianSelig) May 31, 2023
The average Apollo user uses 344 requests per day, which would be priced at $2.50 per month, more than double the current subscription cost, or a sum that Selig is not able to afford. Right now, Apollo Pro is a one-time $4.99 fee that unlocks additional features, and Apollo Ultra is an even more premium tier that costs $12.99 per year.
Selig says that he is "deeply disappointed" in Reddit's planned pricing, as the company promised that it would not "operate like Twitter" and charge developers an unreasonable fee. Twitter, for comparison, charges $42,000 for 50 million tweets. While Reddit is charging less at $12,000 for 50 million requests, it is still too high of a cost for an independent developer.
According to Selig, he pays image storage site and social network Imgur $166 per month for 50 million API calls, and that is closer to what he expected Reddit to charge. Selig says that while Reddit has been "communicative and civil" over half a dozen phone calls, the pricing is not "anything based in reality or remotely reasonable." Reddit has claimed that the pricing is not flexible, and this is the price that developers will be charged.
Apollo is the most popular third-party Reddit app, primarily because of the work that Selig has put into it. He regularly adds new features and updates, and interfaces with users to get feedback on new functionality.
Reddit maintains its own app, but it does not have the same feature options as Apollo. Charging developers an exorbitant price could force third-party apps to cease to exist, pushing users to the official app that Reddit has more control over.
News that Reddit would begin charging for API access came in April following Twitter's decision to eliminate third-party apps. Reddit use is free for bots and researchers who take advantage of the site for academic purposes, but apps like Apollo will need to pay in the future. When speaking to The New York Times in April, Reddit CEO Steve Huffman said "It's a good time for us to tighten things up," adding that he felt it was "fair."
Apollo users are understandably upset about the change, with numerous complaints on Reddit and other social networks like Twitter. It is not clear what will happen with Apollo when Reddit begins charging for API access. At the very least, Selig will need to significantly increase subscription prices, and the app will likely no longer be able to support free users.