YouTube Premium to Offer SharePlay and Enhanced 1080p Video on iPhone
YouTube Premium subscribers will soon have access to SharePlay and an enhanced 1080p video quality option with a higher bitrate on the iPhone. In a blog post today, YouTube said both features will be available in its iOS app "in the coming weeks."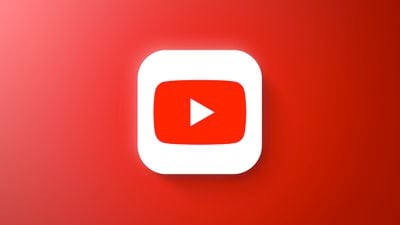 SharePlay will let you watch YouTube videos with friends and family while on a FaceTime call together, while the enhanced 1080p option will make videos look "extra crisp and clear," especially when there is a lot of detail and motion, according to YouTube. The standard 1080p video quality option will remain available to all YouTube users.
Other perks available to YouTube Premium subscribers starting today include an option to queue videos in the iOS and Android app, the ability to continue watching a video where you left off when switching devices, and an option to have recommended videos automatically downloaded while on Wi-Fi for offline viewing at a later time.
YouTube Premium costs $11.99 per month in the U.S. and provides ad-free video playback, the ability to play videos while using other apps or while a device's screen is locked, an option to download videos for offline playback, and more.