T-Mobile Renews MLB Partnership to Offer Subscribers Free MLB.TV Access for Next Six Years
T-Mobile today announced that it has renewed its partnership with Major League Baseball through 2028, providing T-Mobile subscribers with free access to MLB.TV for years to come.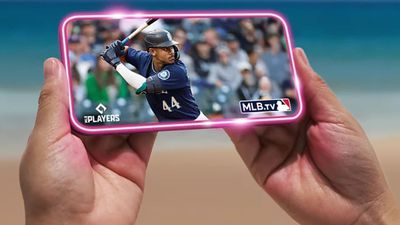 Through T-Mobile Tuesdays, T-Mobile subscribers can get access to MLB.TV, which is valued at $150. According to T-Mobile, MLB.TV access has been one of its most popular offers for the past eight years. With MLB.TV, T-Mobile users get home and away broadcast feeds that offer live and on-demand access to out-of-market regular season games.
The 2023 MLB.TV access window ran through March 28 to April 4, but this is a perk that T-Mobile plans to continue offering in the future.
T-Mobile's MLB partnership also provides 5G access at select MLB stadiums across the United States, and T-Mobile plans to work with MLB to test the automated ball-strike system over the T-Mobile 5G Private Network during select Minor League Baseball games this season.