YouTube TV Price Goes Up to $73 Per Month
YouTube today announced that it is increasing the price of the YouTube TV service, with the cost set to go from $65 to $73 starting today. New members will need to pay $73/month for the streaming service starting now, while prices will increase for existing members on April 18.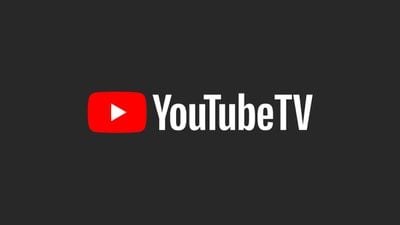 According to YouTube, the price is increasing because "content costs have risen" and it needs to charge more to "bring you the best possible TV service."
With the price change, YouTube is also dropping the cost of the 4K content add-on. While it used to cost $19.99 per month, it is now $9.99 per month, so those who were subscribed to YouTube TV with the 4K add-on will actually see a small price decrease. YouTube TV with 4K will cost $83 instead of $85.
YouTube TV is a live TV service that has been around since 2017. When it first launched, YouTube TV was priced at $35, so costs have more than doubled over the last six years. YouTube TV allows up to six people in the same household to use the service, and it includes unlimited cloud DVR storage.
There are more than 100 channels available, with add-on subscriptions for premium networks like HBO Max and STARZ.