Samsung Expected to Unveil New Galaxy S23 Flagship Smartphones on February 1
Samsung today announced that it will hold its first Galaxy Unpacked event of 2023 on Wednesday, February 1, unveiling new flagship smartphones that will directly compete with the iPhone 14, ‌iPhone 14‌ Plus, iPhone 14 Pro, and ‌iPhone 14 Pro‌ Max from Apple.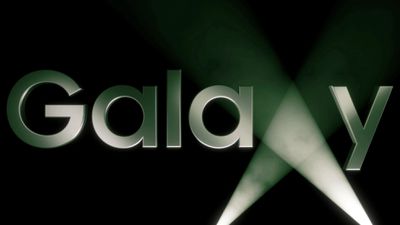 Like Apple, Samsung has a regular release cycle for its smartphones, and new Galaxy models come out in the spring. This year, we're expecting the Galaxy S23 lineup.
Rumors so far suggest that the new S23 models will adopt the Snapdragon 8 Gen 2 chip from Qualcomm, which is the chipset that will support Qualcomm's new Snapdragon Satellite feature. Snapdragon Satellite is similar to Apple's Emergency SOS via Satellite ‌iPhone 14‌ function, and Qualcomm is partnering with satellite company Iridium to allow Android users to contact emergency services when WiFi and cellular connections are unavailable.
Notably, the Snapdragon 8 Gen 2 chip will be used worldwide, with Samsung no longer opting for separate Exynos chips for devices sold in Europe and other countries. The specific chip that Samsung is using has an overclocked GPU, according to
leaked Geekbench benchmarks
. Based on those benchmarks, the Snapdragon chip Samsung is using will not be as fast as the A16 in the ‌iPhone 14 Pro‌ models.
Samsung's high-end S23 Ultra could feature a 200-megapixel wide-angle camera, an upgrade from the 108-megapixel version in the S22, with more modest 50-megapixel cameras for the S23 and S23+. Apple's ‌iPhone 14 Pro‌ models are equipped with a 48-megapixel wide-angle camera.
As for design, there will be no major changes to the S23 lineup, and the S23 Ultra will look similar to the S22. Display improvements are a possibility, as are updated fingerprint sensors and new color options.
We often pay attention when new Galaxy models come out because it gives us an idea of what Apple's competitors are up to and how the latest Android phones measure up to Apple's iPhones. We'll be sharing Samsung's news on February 1, and will also have some comparison videos pitting Samsung's new smartphones against Apple's flagship lineup.
For those interested in one of Samsung's S23 smartphones, there's already a reservation page available that provides a $50 credit for the pre-order of a single device or a $100 credit when pre-ordering two devices. Samsung's reservation system does not charge automatically, requiring only a name and an email address to reserve devices. Credits will be able to be redeemed when pre-ordering after the devices debut.
Note: MacRumors is an affiliate partner with Samsung. When you click a link and make a purchase, we may receive a small payment, which helps us keep the site running.