The newest version of the popular Tweetbot Twitter app for iOS devices launched this morning, introducing a revamped look for the app along with several new features.
Tweetbot 5's new look better matches the redesigned Mac version of Tweetbot that was introduced back in May, with redesigned profiles, tweet status details, timeline, and more. The app also adopts the new Tweetbot app logo that first debuted for Mac.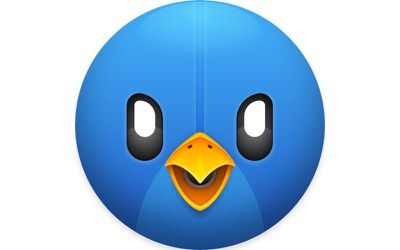 The updated version of the iOS app includes a revamped Dark Mode that looks great on Apple's lineup of OLED iPhones, and GIFs and videos can now be set to autoplay. Autoplay is turned on when updating, but can be adjusted within the settings of the app.


Built-in support for GIF service GIPHY adds a new GIF button to the compose window for quickly searching for and then adding a GIF to a tweet. Descriptions can be added to an image when creating a tweet, and Tapbots has added haptic feedback support.


Full release notes for the update are below:
- GIF support in compose view (Powered by Giphy).
- Redesigned profiles.
- Redesigned tweet status details.
- New iconography and app icon.
- Optimized dark theme for OLED displays.
- Support for haptic feedback.
- Auto video playback in the timeline (which can be disabled in the settings).
- Ability to add descriptions to images when composing.
Tweetbot can be downloaded from the App Store for $4.99. The new update is free for existing users. [Direct Link]