Introduced as a Kickstarter project in 2017, Astropad's Luna Display adapter turns any iPad into a second wireless display for the Mac.
The Astropad software alone is designed to mirror the Mac's display to an iPad, while the Luna Display, which plugs into a Mac using Mini DisplayPort or USB-C, extends the Mac display instead of mirroring it.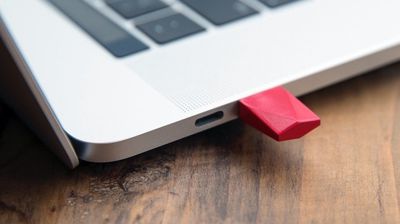 Once Luna Display is plugged into a Mac and the Luna Display software has been downloaded, a connected iPad serves as an extension of the Mac, letting Mac content be accessed directly from an iPad.


Astropad began taking pre-orders for Luna Display back in July, and with those orders fulfilled, the adapter is now widely available and can be purchased from the Luna Display website for $79.99.