Five Apple Stores to Reopen This Saturday With Modernized Designs
Apple has announced that five of its retail stores across the United States and Australia will reopen this Saturday, September 29. Four of the stores have moved to new locations, while one has been renovated.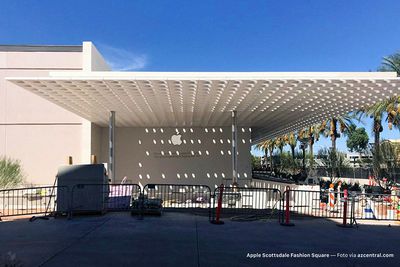 Apple has been modernizing its chain of over 500 retail stores since 2015, as part of an initiative led by Apple's retail chief Angela Ahrendts and design chief Jony Ive. The remodeled stores often gain additional square footage, which many locations desperately need due to ever-increasing customer traffic.
Apple's latest retail design typically includes large glass doors, large video screens for product marketing and in-store events, and wall-mounted sequoia wood shelves called Avenues for smaller products and accessories.
These reopenings will occur eight days after the launch of the iPhone XS, iPhone XS Max, and Apple Watch Series 4.