Faster 18W USB-C Charger Expected to Be Bundled With 2018 iPhones Might Not Be Sold Separately Initially
Rumors suggest Apple will bundle a faster 18-watt USB-C power adapter with its 2018 iPhones, but it might not be sold separately for a while.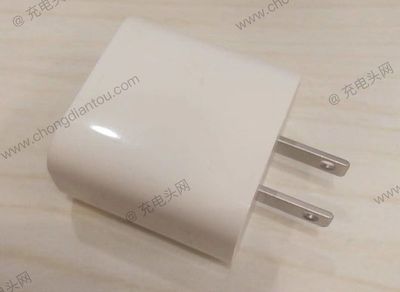 Japanese blog Mac Otakara reports that Apple's suppliers are likely only able to manufacture enough chargers for inclusion with 2018 iPhones, suggesting that Apple may hold off on selling them as a standalone accessory until some point after the smartphones launch, although exactly when remains to be seen.
Earlier this month, photos of an alleged prototype of the new power adapter surfaced, revealing its slightly bulkier, rounder shaped plastic casing compared to the current 5W power adapter. The design in the photos is mostly consistent with CAD drawings and renders of the adapter that surfaced earlier this year.


The charger would connect to iPhones with a USB-C to Lightning cable, also expected to be included in the box. At 18W, it would be able to charge compatible iPhones at least twice as fast as the 5W adapter.
MacRumors tested the iPhone X with various third-party 18W wired chargers last year, for example, and found that the device reached a 79 percent charge after one hour. With a 5W charger, the iPhone X only reached a 39 percent charge in that time. We explained our methodology in detail in that article.
Apple sells its 5W power adapter, which has a USB-A port, for $19 as a standalone product in the United States.