Apple Taking 'Cautious Approach' to iPhone Assembly This Year, Lowering Component Orders by 20%
Apple recently asked its iPhone suppliers to build "around 20 percent fewer" components for the line of iPhones debuting in the second half of 2018, according to four sources speaking to Nikkei. The move is Apple's attempt to take a "cautious approach" to iPhone shipments in 2018 compared to 2017 orders.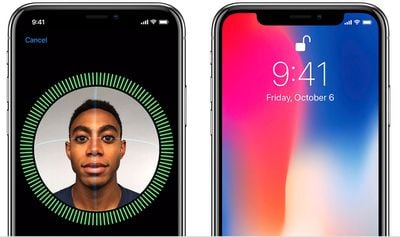 Specifically, last year Apple was said to have placed orders for the production of as many as 100 million iPhone 8, 8 Plus, and X units. That number is now down to 80 million in 2018, according to the sources. In the wake of Nikkei's report, Apple shares have fallen in premarket trading this morning.

"Apple is quite conservative in terms of placing new orders for upcoming iPhones this year," one of the four sources, who is in the supply chain, told the Nikkei Asian Review. "For the three new models specifically, the total planned capacity could be up to 20% fewer than last year's orders."
Nikkei's report corroborates recent claims made by TF International Securities analyst Ming-Chi Kuo, stating that all three new iPhones will ship in September 2018 (two OLED models measuring in at 5.8 and 6.5 inches and a 6.1-inch lower-cost LCD model), despite some reports claiming that the LCD model could launch slightly later.

"The production yield for the LCD model's 'touch' function is not satisfactory at the moment, but it is improving," one of the supply sources said. "The cost-effective model is viewed as the tool for Apple to boost its total shipment volume this year, and all the suppliers are doing everything they can to make sure the LCD one hits the shelves as soon as possible."
The sources said that Apple informed its supply chain to "prepare earlier" for this year's OLED models in a bid to ensure that the smartphones can launch in September, unlike the iPhone X's delay to November in 2017. Now, components for these smartphones will arrive at assemblers like Foxconn and Pegatron for final assembly in July, while the same will occur for the LCD model in August.
Apple is believed to launch three new iPhones in 2018: a 6.5-inch "iPhone X Plus", a second generation iPhone X, and a 6.1-inch LCD iPhone, all coming with a full-screen design and Face ID. According to Kuo, the price of the devices will start at $600-$700 for the LCD model, $800-$900 for the new iPhone X, and $900-$1,000 for the iPhone X Plus.