Apple is planning to expand Apple Pay to Norway, Poland, and Ukraine in the near future, Apple CEO Tim Cook said this afternoon during Apple's earnings call covering the second fiscal quarter of 2018.
Cook did not provide specific information on a potential launch date, beyond the announcement that it would be coming "in the next several months."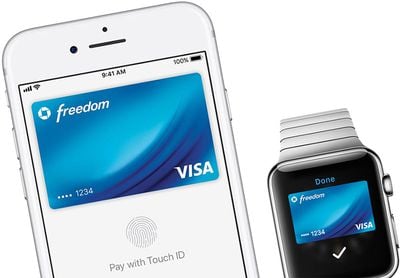 Cook said that Apple Pay continues to see strong growth, with the service setting a new all-time quarterly revenue record.
Apple Pay activations have doubled year over year, and total Apple Pay transactions have tripled. With launches for transportation services in countries like Japan, Apple Pay has seen significant growth. Cook said that Apple Pay is no the most successful mobile transit payment system in Toyko.
Over the course of the last few years, Apple has been working rapidly to expand Apple Pay to additional countries, and it is now available in the United States, the United Kingdom, Australia, Canada, Singapore, Switzerland, Hong Kong, France, Russia, China, Japan, New Zealand, Spain, Taiwan, Ireland, Italy, Denmark, Finland, Sweden, UAE, and Brazil.