HomePod Owners With an iTunes Match or Apple Music Subscription Can Access Their iCloud Music Library Using Siri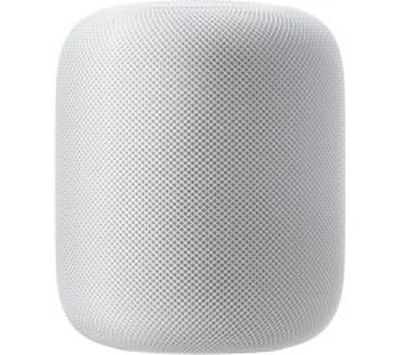 Apple began taking pre-orders for its HomePod on Friday, but the company has remained unusually reticent regarding some of the Siri-based smart speaker's finer functions.
Last week we learned that HomePod can play songs purchased through iTunes Music as well as stream podcasts and Beats 1 radio, but Apple didn't address questions about the device's handling of iTunes Match content stored in iCloud Music Libraries.
For those unaware, iCloud Music Library lets users upload or "match" up to 100,000 songs from their personal music library with the DRM-free iTunes Store catalog, without eating into their standard iCloud storage allocation. The feature comes as part of Apple's iTunes Match service ($24.99 a year) and is also included with every Apple Music subscription ($9.99 monthly).
As it turns out, both iTunes Match and Apple Music subscribers will be able to use HomePod's Siri voice-based activation to access tracks stored in iCloud Music Library. The detail was seemingly confirmed on Sunday by Apple, as relayed by iMore's Serenity Caldwell in a tweet. Also Sunday, Daring Fireball's John Gruber reported hearing similar iCloud Music Library support from "a friend seeded with HomePod", although how Siri works with cloud-stored tracks not matched with the official iTunes Store catalog remains unknown.
Okay, got some HomePod clarification: iTunes Match *and* Apple Music users can access their iCloud Music Library via Siri. 🎊 — Serenity Caldwell (@settern) January 28, 2018
To reiterate, the user whose iCloud account is linked to HomePod can access their Apple Music subscription, tracks stored in their Cloud Music Library, and iTunes Store purchases via Siri. However, Siri will not be able to control any content streamed over AirPlay from supporting devices.
Meanwhile, HomePod owners without an Apple Music or iTunes Match subscription can still play music they've purchased on iTunes, as well as stream podcasts and Beats 1 radio, but Siri requests for playing songs by name, genre, artist, and so on will not be available. Apple has still to clarify how HomePod handles Family Sharing subscriptions to Apple Music, and whether the speaker's Bluetooth 5.0 specification means it will accept pairing requests from devices over the Bluetooth protocol.
Apple has positioned the HomePod as a speaker that can stream Apple Music, but with built-in Siri, users can also send messages, set timers and reminders, check the news, control HomeKit-enabled smart home accessories, and complete several other tasks without needing to take out their iPhone. The speaker is equipped with spatial awareness and Apple-engineered audio technology, including a seven‑tweeter array and high-excursion woofer. It stands almost seven inches tall and is powered by Apple's A8 chip.
HomePod is available in the United States ($349), UK (£319), and Australia ($499). Apple is currently taking pre-orders for the HomePod, with the device set to ship on Friday, February 9.