Finishing the iPhone X in time for the tenth anniversary of the iPhone in 2017 was a "wonderful coincidence", according to Jony Ive.
The Apple design chief made the comments at last month's iPhone X event during a brief chat with Japanese design magazine Casa Brutus, which published the interview on Tuesday.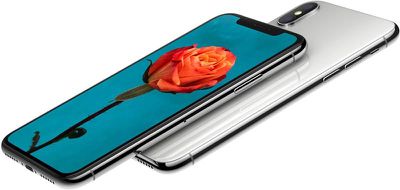 Ive told the magazine that the iPhone X project had an incubation period of more than two years, and with features like Face ID and the TrueDepth camera, is one of the most difficult projects Apple has undertaken.
But the company isn't resting on its laurels – Ive revealed that Apple is already working on next-generation designs that improve upon the iPhone X's integrated assembly, with its contiguous chassis and display.
Ive went on to say the replacement of Touch ID fingerprint recognition, which has featured in all iPhone models since iPhone 5s, equates to a heightened user experience, with Face ID being the culmination of years of work towards a non-contact user interface.
Ive concluded by saying he doesn't think of the iPhone X as the ultimate expression of "iPhone", rather it represents a new chapter in the platform's history.
Pre-orders for iPhone X begin on Friday, October 27, with the official launch the following Friday, November 3.
(Via AppleInsider. Source: Mac Otakara.)